Can Buhari's Government Frame A New Context For Africa's Leadership? A Ghanaian Perspective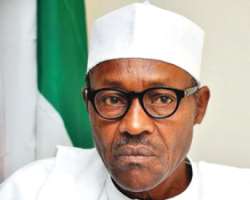 Africans, since independence, have had to battle with a crop of leaders whose priorities are largely misplaced. Unlike the few Freedom Fighters and leaders like Nkrumah, Nyerere and Kenyata; who sacrificed a great deal in the quest to liberate their people from the clutches of colonialism and economic bondage; all that concern most of the current crop of African leadersare their personal welfares. Whether they come at an egregious cost to their citizens or not, nobody cares. All they seem to care about is how to keep latching onto power and the largesse that comes with it.
How does Buhari feature?
Since Nigeria gained its independence, it has gained certain "popularity" in the international circles as one of the most corrupt countries in the world. The enormous revenue that come into the Nigerian kitty from oil exploration have over the years, been diverted into personal accounts. While political elites and their immediate families are living the life of luxury, the ordinary Nigerian is struggling to survive in an environment that is extremely unfriendly to aspirational pursuits.
Buhari has carved a niche for himself as an anti-corruption crusader; who will do everything in his power to crackdown on corrupt practices. With his history of anti-corruption campaign in the 80s, continuing with such a momentum would go a long way in transforming the face of Africa's leadership. Though governance structures have evolved over the years, the structures to deal with corruption and other resource-draining practices have also undergone some changes, to meet 21st century blue colour crimes.A leader, who is committed to fighting corruption and abuse of public office, is always ready to follow due process in order tobring offenders to book.
My worry sometimes is not about leaders like Buhari; who are doing everything to purge themselves of corruption. But the people they surround themselves with. These people are in most cases, just bootlickers who would not tell their leaders the truth, or the motives informing their decisions to engage in active partisan politics. After coming to power and having access to the nation's kitty, their true-colours begin to take centre-stage. They take and loot everything they can lay their hands on, for themselves and their immediate families. As a result, denying generations of the opportunity to make their futures meaningful for their societies, and for their own good.
If Buhari can crack the whip against all his appointees, to send a clear message to those who had bad intentions, it would go a long way in deterring others from engaging in such unspeakable acts. Other options such as the strengthening of anti-corruption and anti-money laundering partnerships can be reached with Western governments and institutions to repatriate stolen monies. This will discourage most corrupt African leaders from seeing Western nations, and their financial institutions as safe havens for corrupt monies.
Western allies and Africa's anti-corruption crusade
One of the [top priority] policies America and her Western allies can pursue to help Africa's path to development is to, rethink their legal processes towards curbing the consistent complicity with which Western financial institutions aid corrupt African leaders. Offshore accounts in Western countries are increasingly becoming financial safe havens for corrupt African leaders and their cronies.If America and her European Allies can initiate such measures against FIFA, then what is obstructing them from taking similar actions against corrupt African leaders? Or has it anything to do with their [national] interest; and so the shifting of anti-corruption policy goal-posts?
Without the complicity of these financial institutions, corrupt African leaders and their cronies would not get the safe havens to stash away their stolen 'treasures'. We therefore need America and her allies to be 'consistent' when applying the laws for dealing with corruption and money laundering. When these monies are repatriated, they would go a long way in lessening the egregious underdevelopment burdens on the shoulders of the ordinary African.
Peace and security enigma
With the West African sub-region mired in various forms of security conundrum, Buhari's leadership as a retired army general would not only be helpful, but liberating. Thus, if Buhari would bring his 'no nonsense' military experiences to bear on the fight against terrorism and violent extremism, then Nigeria can set the example for other countries to follow. It is refreshing to hear that, upon his ascension to the presidency, he has decided to move the military top brass to Maiduguri; the epicenter ofBoko Haram's insurgency. This strategy is commendable; since being on the ground would help the military understand the nuances surrounding the insurgent activities.
Buhari's decision to continue with the ongoing sub-regional military collaboration in the fight against terrorism is also welcoming. With countries like Cameroon, Chad and Niger coordinating military efforts to fight against Boko Haram, the increasing danger posed by the group as a multinational insurgent group can be diminished with military confrontations at all fronts. It would reduce the potential of insurgent groups like Boko Haram from engaging in cross-border activities that bring in their wake unspeakable humanitarian consequences.
Going forward
Africa's journey to development and prosperity has been chequered over the past decades, due largely to the calibre of leadership we have had. Africans are still romanticising with their Freedom Fighters like Nkrumah and Nyerere because of the bigger visions they had for their people. Unfortunately, the current crop of leaders has not given the ordinary African the needed hope for a brighter future. Most have been consistently inward looking to the extent that, the welfare of the 'common' citizen is no longer their priority. All they care about is how to amass wealth to sustain their fleeting vanity.
With Buhari, and the history he brings to Nigeria, I look eagerly forward to a leadership that is responsive to the welfare of the ordinary Nigerian, including, the creation of a peace and secured environment for people to go about their daily routines with the human dignity it deserves.
Disclaimer:

"The views expressed on this site are those of the contributors or columnists, and do not necessarily reflect TheNigerianVoice's position. TheNigerianVoice will not be responsible or liable for any inaccurate or incorrect statements in the contributions or columns here."
Articles by Inusah mohammed Awall