Stop deceiving Nigerians, PDP state chairmen tell Buhari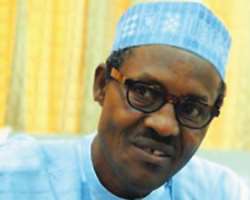 Chairmen of State branches of Peoples Democratic Party (PDP) have asked President Muhammadu Buhari to stop deceiving Nigerians about the true source of the bailout he recently granted to the states of the federation for the purpose of paying workers who are being owed salaries for months.
The PDP stalwarts in a statement issued by their chairman, Dr. Emmanuel Agbo from Benue State, noted that Buhari was economical with the truth from the defence put forward by his spokesman that the Excess Crude Account (ECA) was intact.
They wondered why Buhari and his All Progressives Congress (APC) would continue to mislead Nigerians, especially now that the campaigns were over, forgetting the need for government to always give truthful information to the people.
The statement reads: "The media adviser to President Muhammadu Buhari is economical with the truth. By denying release of funds from the Excess Crude Account (ECA), he is being economical with the facts regarding the bailout by Mr. President. The era of campaigns and deliberate distortion of facts by the All Progressives Congress (APC) are over. The APC should know that government is a sacred order built on trust and therefore must at all times give accurate information to Nigerians. There is no way that only $2b from LNGN will equal 804 billion naira released for sharing by the three tiers of government.
The bank loan arrangements are not physical cash on the table for direct disbursements to the tiers of government. Therefore, the media adviser's claim of the ECA being intact is misleading and deliberate distortion of facts. While applauding Mr. President gesture in the bailout to help refinance local economy, we want to advise against measures that will see Nigeria totally and comprehensively on her knees economically and therefore want to opt for a phased and gradual bailout scheme instead of an outright emptying of the nation's Reserved Accounts."
FROM MICHAEL JEGEDE
MEDIA PROFESSIONAL
ABUJA