4th Anniversary of Independence of South Sudan: Ending conflict is crucial to addressing growing humanitarian crisis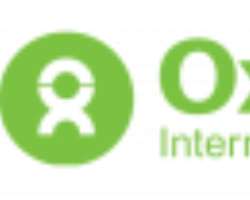 LONDON, United-Kingdom, July 8, 2015/African Press Organization (APO)/ -- On the 4th anniversary of the youngest state in the world, South Sudan is standing on an unprecedented humanitarian crisis. About 8 million people, two-thirds of the total population, are food insecure and as many as 3.8m going hungry. More than 2 million people have been forced to flee their homes because of the fighting, preventing thousands of people from getting the help they urgently need. Oxfam and the European Commission warn that without a political solution to achieve peace, the situation in South Sudan will worsen.
Oxfam South Sudan Country Director, Zlatko Gegic, said: "The people of South Sudan desperately need an immediate end to this war, so that they can get food and other life-saving assistance. We strongly appeal to all parties to the conflict to allow people to safely reach humanitarian assistance."
The situation in South Sudan since the outbreak of civil war in December 2013 remains one of the world's biggest humanitarian crises. The great hopes that South Sudan had when it gained independence as the world's newest nation in 2011 have evaporated:
• The country celebrates its 4th anniversary with nearly 8 million people food insecure and more than 2 million forced to flee their homes due to conflict
• Fighting prevents many people from getting the help they desperately need. Finding a political solution to establish peace is key.
• The European Commission and Oxfam have been working in South Sudan with life-saving activities since the beginning of the conflict
People displaced by the widespread violence, have the greatest needs. More than 1.5 million people have been internally displaced. In addition, more than half a million South Sudanese have taken refuge in Ethiopia, Sudan, Uganda and Kenya, putting additional resource constraints on these countries and having a destabilising effect on the whole region.
In their flight they are seeking food, water and shelter, as well as a safe place to live. The physical and psychological threats they have been exposed to, arising not just from the conflict but also from the violence and crime between ethnic groups, have meant entire communities have fled. People are now confronted by a combination of chronic insecurity, inhumane living conditions and a lack of protection.
Children´s crisis
The crisis is also a "children's crisis". Inside South Sudan, an estimated 248,000 children under 5 years of age are acutely malnourished. 60% of the South Sudanese refugees in the region are children and youth under 18 years old. The UN estimates that over 12,000 children have been recruited as child soldiers by armed groups in the country, which is a grave violation of international law.
Simon Mansfield, representative of the European Commission's Humanitarian Aid and Civil protection department (ECHO) in South Sudan, explained: "The situation in South Sudan is extremely serious. It is one of the world's biggest humanitarian crises today. The EU has been providing substantial support including food aid, basic health care, clean water, sanitation, shelter and protection for the most vulnerable people both in the country, and to South Sudanese refugees in the region. Our team in the field coordinates the humanitarian response efforts with partner aid organizations to make sure help is timely distributed to those who need it most."
People need help
In South Sudan, humanitarian aid is delivered in extremely challenging circumstances. Hostilities and attacks against humanitarian workers seriously constrain access to those in need. The commandeering of assets and other illegal obstructions further constrain the work of aid organisations. Moreover the coming rains will make it even harder for people to access life-saving assistance.
Simon Mansfield said: "The working environment for the provision of aid in South Sudan is extremely difficult: humanitarian access is uncertain, hardly any infrastructure exists and security is very volatile. All sides try to manipulate aid for their own purposes."
In 2015, the European Commission is providing €120.5 million of humanitarian aid for South Sudan and the neighbouring countries affected by the crisis. The European Commission partners with UN agencies and NGOs such as Oxfam, that have been working in South Sudan since 1983. Oxfam is currently supporting over 690,000 people with humanitarian assistance including clean water, hygiene facilities, food, fuel and income support.