MRS. ESTHER OBONG EGBUNA REMAINS THE DG OF IBC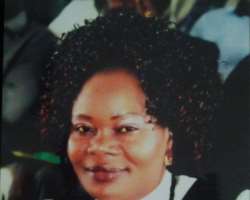 The attention of the Imo state Government has been drawn to publications in the newspapers and credited to certain staff of the Imo Broadcasting Corporation, IBC, demanding that the Director General of the corporation, Mrs. Esther Obong Egbuna should vacate her office because they felt she was affected by the government's dissolution of Boards, commissions, agencies and other related bodies.
The government wishes to state clearly that Mrs. Egbuna was not appointed the chairman or member of the IBC Board that was dissolved with others. She is the Director-Genera! of the establishment and she is not in any way affected by the dissolution of the Corporation's Board.
Therefore, Mrs. Esther Obong Egbuna's position as the D-G of the corporation is not under any doubt for whatsoever and was never affected by any dissolution.
The workers of the outfit and the media should please take note of this clarification.
Sam Onwuemeodo
Chief Press Secretary to the Governor