Bailout funds: We're surprised Buhari now gives money from near empty treasury - PDP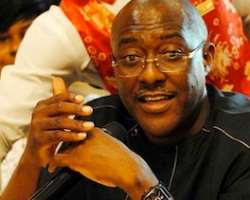 The Peoples Democratic Party (PDP) has observed that President Muhammadu Buhari's authorisation of the release of over N804 billion from the nation's coffers as bailout to states and local governments across the country showed that he had been deceived on the actual financial situation of the nation's finances as of the time he took over government.
In a statement issued by the National Publicity Secretary of the party, Chief Olisa Metuh, in Abuja on Tuesday, the party maintained that the release of the fund was a contradiction of the earlier impression created by the president that he inherited a near empty treasury.
The PDP asserted most of the money earmarked for sharing along the tiers of government was accumulated by the previous PDP Federal Government.
While noting the bailout, the party expressed its belief that the sum would go a long way in alleviating the sufferings of workers in various states of the federation, most of whom have been without their wages for some months.
The statement said the party however 'notes that a significant amount of the bailout came from savings accumulated in the Excess Crude Account handed over to the Buhari-led All Progressives Congress (APC)'s administration by the past PDP-led administration.
'This development is in clear contradiction to the earlier impression given by President Buhari to Nigerians and the international community that they should not expect much from his administration in its first 100 days because, according him, upon assumption of office, he met a virtually empty treasury.
'We want to believe that given the president's release of such huge amount, he may have realised that he was earlier misinformed on the actual financial state of the nation at the time he took over. In this regard, we expect the president, as a respected statesman, to do the needful to correct that erroneous impression.