Lagos presents cheques to Iyana-Ipaja, Idimu tanker fire victims …fact-finding committee submits report to Ambode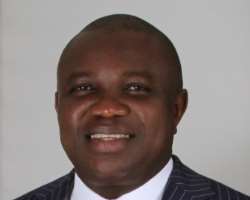 Lagos State Governor, Mr. Akinwunmi Ambode on Tuesday redeemed his promise to assist victims of recent tanker fire explosions in Iyana-Ipaja and Idimu Areas of the State with the distribution of cheques to 243 victims enumerated by the State government.
The Governor who was represented by his Deputy, Dr. (Mrs.) Oluranti Adebule at the cheque distribution event held at the Igando Rehabilitation Centre, Igando, urged the beneficiaries to utilise the government's widow's mite and return home to rehabilitate themselves as much they could.
'We know that what government has given is not enough but with the belief that you are going to put it to judicious use, it would go a long way to help out. Please stay peaceful and remain focused'.
'We want to you to go back home and rehabilitate yourself as much as you could. The good Lord would continue to be with you. We pray not to witness this kind of incidence again. We share in your feelings and urge you to continue to give your support to this administration', he said.
He urged citizens to continue to be patient and join hands with his administration, adding that the government is going to be very responsive and has already demonstrated that by the financial assistance.
Earlier, the Permanent Secretary, Ministry of Special Duties and Intergovernmental Affairs, Dr Aderemi Desalu said from the Iyana Ipaja incident, 76 persons were recommended for financial assistance out which seven were landlords and got N500, 000 each. 64 others who were shop owners each got N150, 000, while five tricycle operators got N50, 000 each.
Desalu said from the Idimu petrol tanker incident, a total of 369 were affected out of which 167 are adults.
'We brought members of that community to this camp. We had a total of 369 residents including children. They have been here for one month and would be departing very soon. 167 of them are adults. We recommended N50, 000 but the Governor magnanimously doubled what we recommended.
Meanwhile, a Committee set up by Governor Ambode to examine the immediate and remote causes of the petrol tanker disasters witnessed last month has submitted its report.
The Committee chaired by the Secretary to the State Government, Mr. Tunji Bello presented its report to the Governor on Tuesday at the Lagos House, Alausa Ikeja.
It would be recalled that Governor Ambode in the wake of the Iyana Ipaja and Idimu petrol tanker explosion set up a fact finding committee with a charge on them to prepare guidelines for ethical conduct for tanker drivers, who were found culpable in the unfortunate incidents.
The committee was also expected to engage the insurance industry and work out appropriate policies expected to protect residents of the state from havoc in future tanker incidences in the state.
In the report, the Committee made far reaching recommendations to the Governor on how to prevent reoccurrence of such disasters in future.
Receiving the report, Governor Ambode promised to work on the recommendations, saying that the state government will take necessary steps to protect the live and property of its citizenry.
He said his administration does not subscribe to forcing down directives hence the decision to set up the committee with representatives of relevant stakeholders to fashion out preventive strategies against such occurrences.