Isiguzo resigns from Vanguard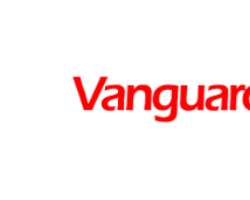 The Chairman of the Editorial Board of Vanguard newspaper, Mazi Ikeddy Isiguzo, has resigned his appointment.
Isiguzo threw in the towel on 29 June 2015 after a cumulative service of 27 years, 10 of them as Chairman Editorial Board.
He intends to pursue other media and leadership interests as Editor-in-Chief of Momentum Africa.
He first joined Vanguard in 1984 as Deputy Sports Editor and left in 1994 as Deputy Editor to work in insurance firm. He returned in 1997 as Member Editorial Board and became Chairman Editorial Board in December 2004.
In a journalism career that began at The Punch in 1978, Isiguzo also worked at The Guardian in 1983 for his National Youth Service Corps after graduating from the Institute of Management and Technology, Enugu.
He is currently a PhD student of the Pan-Atlantic University, Lagos, where he completed a Master's in Media Enterprise in 2012.