Ndyc Hails Buhari's Stand On National Assembly Leadership,congratulates Saraki, Dogara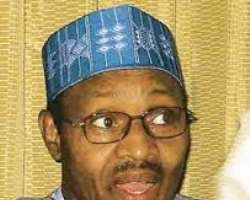 Some Youths in the Niger Delta region have hailed the neutrality posture of President Muhammadu Buhari, on the raging crisis rocking the National assembly leadership
The Youths under the aegis of the Niger Delta Youth coalition (NDYC) said by virtue of his emergence as the president of the Country Buhari is expected to be a father and above his Political party (APC) to attract and sustain the confidence of all Nigerians
National Coordinator of NDYC ,Prince Emmanuel Ogba who stated this in a Press chat with newsmen in Abuja over the weekend urged President Buhari to lead Nigeria without any tribal, religious or party sentiment for the peaceful development of the nation.
He urged him to work with the leadership of the current Senate president, Senator Bukola Saraki and that of Hon Yakubu Dogara in the House of Representatives for the interest of the Nation
Ogba also described Saraki as a man with the pedigree to successfully pilot affairs in the Upper chambers. According to him, the name Saraki is a Household name in the Politics of the nation and he gave Kwara state enviable leadership while as a Governor in the state
"What the senate needs in the present dispensation is the leadership of a person of Saraki's caliber. He has the charisma, experience and integrity and strong character to lead the senate" he said. He urged members of the 8th Senate to work together with Saraki as one family irrespective of personal interest, stressing that Senators should jettison their personal, party or group interest for the interest of the Nation because without Nigeria, all the divergent interest would not be there.
The NDYC Coordinator equally advised Saraki to see his position as that of trust by not only the senators but well-meaning Nigerians and endeavor to give the nation nothing less than the best
We in NDYC wish Saraki and Dogara God's wisdom and Protection to lead the Nation to the highly desired next level
Signed
Prince Emmanuel Ogba
National Coordinator
08035055715