Enugu partners NMA on child, maternal health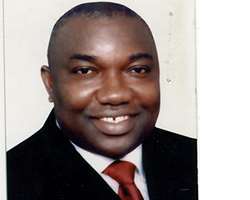 Enugu State Government and the Nigerian Medical Association (NMA) have expressed their resolve to collaborate to improve on the child and maternal healthcare delivery in the state.
Speaking at an event organised by the NMA and the 17 local government councils in the state to mark the Maternal, Newborn and Child Health Week, Enugu State governor, Ifeanyi Ugwuanyi, said his administration was determined to address child and maternal mortality in the state.
He noted that the partnership between the government and the NMA would help address the problem, and also boost the state's efforts towards achieving the Millennium Development Goals.
'This partnership marks yet another milestone in the effort of the state government to deliver good healthcare to our people, especially to mothers and children under the age of five.
'This underscores our total commitment to the improvement of quality healthcare service delivery in the state.
'We have resolved to continue with the programme but to also raise the bars of the success story higher.
'This is because improving maternal health care delivery remain an essential part of the Millennium Development Goals," the governor said.
The chairman of the Enugu State chapter of the NMA, Dr. George Ugwu, said the medical doctors will support the government.
'We are dedicated more than ever before to seeing that our people get what they deserve.
'We are aware that this state cannot only take care of its medical needs but can even export medicare to other places and earn resources from that.
'So we are ready to volunteer specialist services to visit the rural area and support whatever effort the state government will be making there; provided the logistics are put on ground,' Ugwu said.
Ugwu disclosed that the NMA has produced a roadmap for improved healthcare delivery in Enugu State, and urged the government to make use of the material.
He expressed concerns at the high rate of child and maternal mortality in the country.