Suicide bombers attack hospital as Osinbajo visits Borno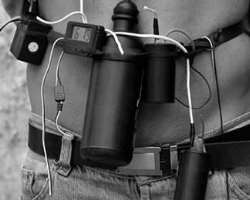 Two suicide bombers, on Wednesday, blew themselves up at Molai Leprosy/General Hospital and injured some people as many, including patients and hospital workers scampered for safety.
The suicide bombers were suspected to be terrorists who sneaked into the city from Sambisa Forest, the camps of Boko Haram insurgents.
The attack, which took place at about 11.00 a.m., came at a time when Vice President Yemi Osinbajo paid a one day visit to sympathize with victims of insurgency in the state.
Eyewitnesses said that the first suicide bomber detonated his explosives at the entrance/gate of the hospital, injuring two passersby, while the other who was riding a bicycle detonated his explosives at the back of the hospital before reaching the fence at the backyard, killing himself only.