US SUPREME COURT JUSTICE JOHN PAUL STEVENS TO RETIRE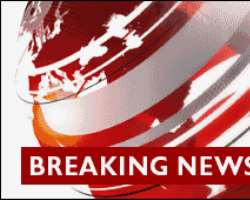 Justice John Paul Stevens, the oldest member of the US Supreme Court, has announced he is to retire.
Justice Stevens is the leader of the court's liberal bloc. President Barack Obama must appoint a replacement.
The judge, who is 89, says he will step down when the court finishes its work for the summer – in late June or early July.
His announcement in Washington had been hinted at for months, AP news agency reported.
Chief Justice John Roberts said in a written statement that Justice Stevens had earned the gratitude and admiration of the American people.
"He has enriched the lives of everyone at the court through his intellect, independence, and warm grace," he said.
Supreme Court justices serve for life and the US constitution gives the president sole authority to appoint them.