Telecoms subscriber base hits 143 million - NBS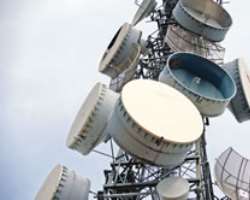 The National Bureau of Statistics (NBS) on Tuesday put the number of people who subscribe to the mobile telecommunications networks at 143.05 million as of the first quarter of this year.
The bureau, in a report on the telecoms sector, stated that the sector had recorded a significant growth from 2.27 million subscribers in 2002, when the first mobile licence was issued, to 143.05 million at the end of the first quarter of this year.
Out of the four Global System of Mobile providers, MTN dominated with 61.21 million subscribers or 42.84 per cent of the total.
Globacom, with 30.03 million subscribers or 21 per cent of the total followed; while Airtel, with a subscriber base of 28.6 million or 20.4 per cent; and Etisalat, with 22.3 million or 15.69 per cent, followed in that order.
In terms of contribution to the economy, the report stated that the telecoms sector in real terms recorded a growth rate of 5.26 per cent in the opening quarter of this year, with a contribution of N134bn to economic output.
The report added that annual growth in the sector averaged 46.29 per cent between 2002 and 2014, with the highest rate recorded in 2004 at 153.65 per cent, while the lowest rise of 8.53 per cent was recorded in 2011.
It stated, 'Since May 2014, monthly growth in GSM subscribers has averaged 0.95 per cent with the greatest increase being recorded in December 2014 at 1.97 per cent and the lowest in July of the same year at 0.43 per cent.
'The growth in subscribers was mainly driven by Globacom, which recorded an average rate of 1.45 per cent over the period, followed by Etisalat with 1.37 per cent and Airtel with 1.29 per cent, whilst MTN recorded the lowest average monthly growth in subscribers at 0.44 per cent.'
The greatest monthly growth rate of the four networks, according to the report, was recorded for Globacom in July 2014 when the number of subscribers increased by 1.63 million or 6.37 per cent, while the lowest rate was recorded for Airtel with 436,260 or 1.72 per cent in July.