IMF Staff Concludes Staff Visit to Madagascar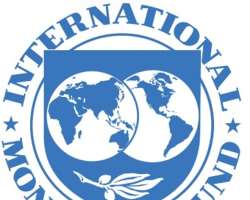 ANTANANARIVO, Madagascar, June 4, 2015/African Press Organization (APO)/ -- An International Monetary Fund (IMF) team visited Antananarivo during May 26-June 4, 2015. It continued discussions with the government on the near-term economic situation and reforms to accelerate growth and improve development outcomes over the medium term, in the framework of the National Development Plan. The team met with President Hery Rajaonarimampianina, Prime Minister Jean Ravelonarivo, Minister of Finance and Budget Gervais Rakotoarimanana, Minister of Economy and Planning Herilanto Raveloharison, Central Bank of Madagascar Governor Alain Rasolofondraibe, the Economic Advisor to the President Léon Rajaobelina, and other senior officials, as well as private sector representatives and development partners.
Mr. David Robinson, Deputy Director in the International Monetary Fund's (IMF) African Department, who headed the team, issued the following statement:
"Over the past two weeks, we held constructive and frank discussions with the authorities covering both recent economic developments and prospects for the medium term.
"The current economic situation is challenging. Weak global commodity prices and severe weather—the cyclone, floods, and droughts that hit large parts of Madagascar earlier this year—have adversely impacted growth prospects for 2015. Weaker economic activity impacts revenue mobilization, constraining the ability of the government to deliver public services at the level envisaged in the 2015 budget.
"The government has undertaken a number of important steps to address the budgetary pressures in 2015 that will also yield benefits over the medium-term. We particularly welcome the progress in cleaning up the government's payroll, to strengthening tax and customs administration, enhancing transparency at the central bank, and developing the medium-term policy strategy. Building strong and efficient public institutions takes time, but is essential to ensure the efficient use of public resources and support sustained private sector growth that will create employment opportunities. Critical in this regard is the advancement of reforms already underway of the judiciary for enforcing the rule of law and in key public enterprises, such as Air Madagascar and JIRAMA.
However, Madagascar's revenue collections remain very low in relation to the country's needs. Key sources of the weakness are the large informal sector and widespread tax non-compliance that emerged during the crisis period. Ensuring that all entities contribute fairly to government revenues is essential to provide the government with the resources needed to implement the social and development priorities laid out in the National Development Plan and benefit all Malagasy.
"With good progress made, an IMF team is expected to return in August with a view to finalizing agreement on a set of reforms that could be supported by an IMF arrangement."