Mai Atafo, Kelechi Amadi-Obi, Omoyemi Akerele, Kunbi Oyelese, Others Storm University of Nigeria For Fayrouz L'Original 2
… As Hundreds Of Talents Turn Out For Enugu Auditions.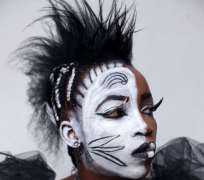 The beautiful campus of University of Nigeria, Nsukka, Enugu State is at present thronged with excited youths from within and outside the campus, all of who are set to showcase their abilities at the FayrouzL'Original 2 auditions.
The Enugu auditions had this year's Fayrouz L'Original jury of fashion experts, Mai Atafo, Kunbi Oyelese, Rhema Akabuogu of House of Tara, ace photographer, Kelechi Amadi-Obi as well as Art Director and CEO, Style House Files, Omoyemi Akerele. The team will choose the most deserving group based on originality, creativity and confidence.
Already, some of the participants present have begun expressing hopes of a favourable result at the end of the day, Team FIB said, "We are very excited about this opportunity. We were inspired by the competition last year and have since started working on being part of this year's competition. We believe that the jury will be inspired by our interpretation of the task'
The selected group will compete with winners of other regions at the semi final stage of the competition billed to hold next month at Obudu Cattle ranch, Calabar.
Fayrouz L'Original competition is sponsored by natural premium drink, Fayrouz. It places emphasis on creativity and originality as expressed in the art of fashion designing, make up artistry, photography and modelling.