10 ways Jonathan failed Nigerians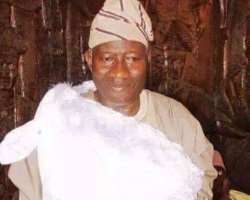 The administration of ex-President Goodluck Jonathan administration can at best be described as underperforming, a review of its performance in various sectors show. This can be described as unfortunate for a government which came to power on the back of popular support and one that enjoyed a lot of public goodwill in its early years.
Here are 10 ways the administration failed Nigerians and in many cases, left the country worse than it met it.
1. Power Generation.
In 2010, when Mr Jonathan was sworn in as substantive president after the death of his former boss, Umaru Yar'Adua, power generation in Nigeria was 3,000 mega watts. On Friday, when he was handing over to his successor, power generation had dropped to less than 2000 mega watts.
The need to prioritise power generation and availability to Nigerians was acknowledged by Mr Jonathan early in his administration. In 2011, while seeking support to be elected president after leading the country for one year following the death of Mr. Yar'Adua, the ex-president declared to diplomats at the United Nations Economic Commission for Africa, UNECA, and the African Union, AU, in Addis-Ababa that:
"If I'm voted into power, within the next four years, the issue of power will become a thing of the past. Four years is enough for anyone in power to make a significant improvement and if I can't improve on power within this period, it then means I cannot do anything."
Power across Nigeria is at an all time low with Abuja, the Federal Capital Territory, having just 5 megawatts.
2. Security
This was perhaps Mr Jonathan's biggest albatross. His administration went to sleep while the insurgent group, Boko Haram, ran amok killing thousands and capturing territory as huge as Belgium from Nigeria in its bid to create an Islamic caliphate. Mr Jonathan only acted decisively when it became clear that the insurgency would cost him votes during the presidential election. In the build up to the elections, within six weeks, most of the territories previously captured by the insurgents were retaken and the insurgents placed on a back foot.
The president also failed to curb the the perennial clashes between Fulani herdsmen and farmers particularly in the north central region.
In Nasarawa, Ombatse militia were allowed to rain terror on civilians. In 2013 over 100 police officers and other security agents were killed in a swoop by the militia. The Jonathan administration, for political reasons, refused to bring the perpetrators to book and those indicted for the killings still walk free today.
The insecurity was also witnessed in the southern part of the country as kidnappers went on rampage abducting people for ransom. Politicians, their aides, family members and public officials were the major targets as the criminals virtually had their way in various states like Edo, Bayelsa, and Ondo State.
Under the Jonathan administration, Nigeria became one of the most dangerous places in the world to live.
3. Fuel Scarcity
Last week, Nigeria was grounded to a halt after OIL MARKETERS embarked on a strike following dispute over subsidy on petrol. Despite several promises by Mr Jonathan to increase the nation's capacity to refine crude by revamping the existing refineries and building new ones, no new refineries were built in his five years in office while existing ones never worked at optimum capacity.
The continued reliance on imported fuel left the country susceptible to the machinations of OIL MARKETERS . Subsidy on petrol and kerosene also turned out to be a black hole on the country's finances. In five years, the administration spent over N6 trillion on subsidy, money that could have been used for other essential developments
4. Corruption
After the unforgivable lapses in security especially in the north-east, corruption was another factor that Mr. Jonathan couldn't get a grip on, or deliberately allowed to flourish under his administration. Aides and ministers accused of corruption were either shielded or allowed to stay in their position.
The granting of presidential pardon to former governor of Bayelsa State, Diepreye Alamieyeseigha, who was convicted of money laundering, sparked outrage among Nigerians. He also did nothing, until too late, when former Aviation Minister, Stella Uduah, bought two armoured BMW cars for N255 million. When he eventually acted, he only removed the former minister from office without ordering or calling for her prosecution.
Also, instead of investigating the alleged N20 billion the former Governor of the Central Bank of Nigeria, Lamido Sanusi, said was missing from the accounts of the Nigerian National Petroleum Corporation, NNPC, Mr. Jonathan hounded him out of office.
5. Crude oil theft
During the Jonathan administration, pirates and crude oil thieves were lords. Pirates surrounded the Nigerian water ways like water hyacinth stealing crude from the country's pipelines with little or no hindrance. The ill-equipped and poorly trained navy proved to be grossly incapable of arresting the situation.
Instead of training and adequately equipping the navy and other security agencies to protect the country's source of wealth, the task of pipeline protection was handed to militias in the Niger Delta and elsewhere for several billions of naira annually. Yet, instead of the theft of oil to decrease it remained a major drain of resources. According to the Chief of Naval Staff, Usman Jibrin, the country lost crude valued more than N1.18 billion daily to oil thieves (N433.62 billion annually).
6. Economy
Mr. Jonathan could not sustain the modest economic growth recorded by his government initially. He could not save for the rainy day when the PRICE OF CRUDE OIL reached very high levels; subsequently depleting Nigeria's foreign reserves and incurring a huge debt profile as soon as there was a dip in the price of crude in the international market.
Mr Jonathan inherited as much as $60 billion in foreign reserve but plundered it to as low as $40 billion in five years.
As at June 2014, the country's external debt rose by 40 per cent to $9.377 billion and a domestic debt of $47.653 billion .
Though inflation was kept at a single digit, it was a faux strength as companies struggled to survive and the country continually ranked poorly in the ease of doing business index by the World Bank.
Despite his promises, again he could not revive the manufacturing sector. Companies complained of incurring huge cost due to their reliance on diesel. The textile industry remained moribund. Poverty remained widespread and youth employment was at an all time high.
7. Foreign Relations
Under Mr. Jonathan, Nigeria's foreign relations was in sixes and sevens. There was no clear foreign relation direction as the country gradually lost its clout in the international community.
Nigeria was left with a bloody nose after the South African government seized its $15 million arms money illegal brought into South Africa in cash. At the twilight of Mr Jonathan's administration, the South African government also ridiculed Nigeria's shoddy recall of her ambassador to South Africa following the xenophobic violence there.
Also, the Moroccan government recalled its ambassador to Nigeria after officials of the latter's foreign ministry lied about a telephone conversation between Mr Jonathan and King Mohammed VI of Morocco.
8. Education
The Jonathan government showed some signs that it was interested in turning around the education sector by increased budgetary allocations and other acts; but this did not make much impact.
Nigeria still has the highest number of children out of school in the world; while for close to an academic session, the country's universities were shut due to the government's refusal to meet the demands of striking university teachers.
The country's universities were still as dilapidated as at the time he assumed office while the new ones set up fared no better. Hundred of thousands of polytechnic students stayed at home for about one year due to no fault of theirs, same for those in colleges of education.
Standards in the country's universities and other colleges virtually fared no better than Mr. Jonathan met them.
9. Health
Many Nigerians still die of preventable diseases such as cholera and dysentery. Infant and maternal mortality may have reduced during the Jonathan administration, but they are still among the highest in the world. At least 65 out of every 1000 Nigerian children die before their fifth birthday. For every 100,000 live births, more than 224 mothers lost their lives.
The National Health Insurance Scheme is yet to be fully operational while hospitals have become so bad that some politicians travel abroad to treat common illnesses.
Health workers are consistently demanding for better welfare and hospitals are sometimes shut for weeks due to industrial action and the agitation by health workers for better equipments and further training.
10. Mining
While the country binged on oil, the less fancied but lucrative mining sector was virtually neglected and left unregulated.
The sector was taken over by illegal miners who cashed in on government's complete neglect of the sector sometimes with devastating repercussions on host communities. Hundreds of Nigerian children died due to outbreaks of lead poisoning in states like Zamfara and Niger State due to artisan mining