LAGOSIANS URGE GOVT TO AVERT ANOTHER FOOD SUPPLIERS STRIKE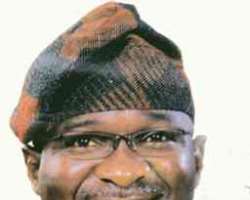 Foodstuff retailers at the Mile 12 Market, Ketu, have pleaded with the Lagos State Government to respond positively to the demand of Northern food suppliers.
They made the appeal in separate interviews with the News Agency of Nigeria on Thursday in Lagos. They said that another round of strike by the food suppliers would not be to the benefit of the people of Lagos.
NAN reports that the food sellers, under the aegis of the Amalgamated Foodstuff and Cattle Dealers Association of Nigeria, are threatening to go on strike on April 21 if the state government does not meet their demand.
The association is demanding the cessation of illegal levies and extortions by government agents and members of the security agencies. A yam seller, Mrs. Ronke Badmus, said that the experience of the association's five-day strike in March was not pleasant.
'During that period, I was not able to get yams for sale and I used part of my business money to cater for my family without making any income,' she said.
An onion seller, Mrs. Latifat Ademola, said that failure to meet the demand of the association would mean that the government did not have the interest of the citizens at heart.
According to Ademola, it will mean that the government wants to make the people to go hungry for the second time. Mrs Risikat Ajala, who sells tomatoes, said that though she was able to get any from Cotonou to sell, the last strike affected her profit.
Ajala said that it was during the strike that she realised the role of the food suppliers. The association's Financial Secretary, Shehu Usman, told NAN that the measure was necessary, following the failure of the state government to call its revenue collection agents to order.
Usman said that in spite of the association's complaints, illegal levies and extortions had not stopped. He said that if the committee set up to look into their grievances failed to produce 'something meaningful,' its members would begin an indefinite strike on April 21.