STAKEHOLDERS CHALLENGE ALISON-MADUEKE ON INVESTOR-FRIENDLY POLICIES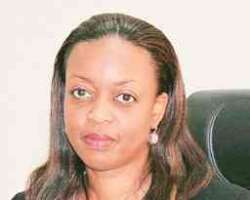 Some stakeholders in the oil and gas industry on Wednesday challenged the new Minister of Petroleum Resources, Mrs. Deziani Alison-Madueke, to formulate new investor-friendly policies in the sector.
They told the News Agency of Nigeria in separate interviews in Lagos that Alison-Madueke should collaborate with the stakeholders for the development of the sector.
South West Zonal Chairman, National Union of Petroleum and Natural Gas Workers, Mr Tokunbo Korodo, said the petroleum sector needed an experienced minister.
He said the new minister should follow the trend of good performance in restructuring the sector better than what it used to be in the past.
Korodo said the sector needed to be totally revived to enhance investors' participation in the growth of the industry.
He declared: 'As stakeholders, we are ready to assist in working with her, if given the opportunity to take part in reforming the sector.
'She needs to closely work with all the unions, stakeholders and experts in the industry to improve the sector.'
Chairman, Independent Petroleum Marketers Association of Nigeria, Mosinmi depot, Mr Adebisi Bada, urged the minister to work toward the passage of the Petroleum Industry Bill.
He advised her to follow the trend of her predecessors in ensuring that all uncompleted projects were completed within a record time.
Bada advised the minister to ensure that issues affecting the oil and gas sector were addressed on time, to create enabling environment for investors.
He said it would be in the interest of the country if the stakeholders were encouraged to make input into policies and decisions affecting the sector for meaningful progress.
'The minister should prove herself beyond reasonable doubt that she can handle the sector effectively, because the oil and gas industry needs total reviving.
'We are ready to support her if we are allowed to be part of the advisory members of the oil and gas industry. We have done it in the past and we can still do it again,'' he added.
President, Nigerian Association of Petroleum Explorationists, Mr lssac Arowolo, said the change in the petroleum ministry was a good development, urging the minister to ensure stability in the sector.
He advised the minister to work toward restructuring and reviving all the refineries.
Arowolo said the only way to address the lingering crisis in the sector was to encourage stakeholders' participation in the affairs of the sector.
He said the agencies under the ministry should also be financially empowered to enable them to achieve their set goals.
'The new minister should be allowed to perform her duty effectively without interruption from any quarter,'' he added.