Oil workers protest over AMCON's N3b unpaid salaries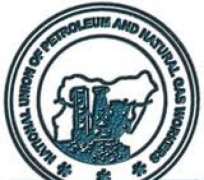 Members of the Nigerian Union of Petroleum and Natural Gas Workers (NUPENG), yesterday vowed to die, if the Asset Management Corporation of Nigeria (AMCON) fails to pay the N3 billion belonging to its members.
Chairman of the Seawolf Branch oF NUPENG, Christian Okoji, who spoke to journalists during a protest he led to AMCON's office inAbuja,  said AMCON had been owing the workers for 18 months, including their salaries and terminal benefits.
'Precisely December 2013, AMCON came and bought the company. So when they came, they assured us that they are going to change the system because the former management was having financial constraint. Based on that, they came and asked us to denounce our former company and send all our personal data to them and from that moment they will be paying the salaries.
'We have been working, the three rigs, one of the rigs was working with Total, one with Addax and the last with Conoil. They were all working making good money. The least payment for those rigs was about  $130,000  per day. So the rigs were making so much money. At the end of the day, AMCON refused to continue the payment of salaries. So our organisation which is Nupeng called them to order to know the fate of the workers and know why AMCON has refused to pay their members,' he said.
Responding for AMCON,  its Executive Director, Credit, Abbas Mohammed Jega said Seawolf is owing AMCON and can not pay the protesters until the company pays them.
'Now Seawolf took a loan from FirstBank and bought rigs and they couldn't operate the rigs very well and they were losing money, they were losing contracts, they couldn't pay back the loan to FirstBank. So FirstBank asked us to buy the loan so we bought the loan from First Bank and we called the owners of Seawolf to come and pay their loans, come and tell us how you want to pay the loan, for over a year we were looking at the figures we couldn't agree, seawolf is not in a position to do business and to pay the loans,' AMCON explained.