Heritage Bank sponsors Okpekpe Road Race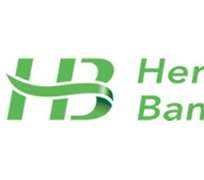 Heritage Bank Limited has extended its Corporate Social Responsibili ty (CSR) vote for wellness and physical fitness of Nigerians to the 10-kilometre Okpekpe Road Race as the Official Banker.
The annual international event, which has been certified by the International Association of Athletics Federations (IAAF) as a bronze label event on its calendar, is on its third edition. The event will take place on Saturday May 16, 2015 at Okpekpe Town in Etsako Local Government Area (LGA) of Edo State.
It will be recalled that Enterprise Bank Limited, which has been acquired by Heritage Bank Limited, was the Official Banker of the second edition of the race last year.
The Heritage Bank sponsorship of the10-kilometre race is also meant to partner with the Edo State Government and the event organisers, PAMODZI Sports Marketing Limited.
The Okpekpe Road Race, which is the only IAAF labeled marathon in Africa will feature in this edition over 28 professional athletes and participants from more than 10 countries, including Kenya, Ethiopia Eritrea, Morroco, Nigeria and Norway among others.
Some of the world-class female runners that will take part in the Opkekpe race include four Ethiopians -Debele Worknesh Degete, an IAAF Bronze Medalist 2013; Deriba Merge, a former 15-kilometer World record holder; Amane Gobena, 2014 Los Angeles Marathon Champion and Mesret Gonfa, 2015 Oromia Region Half Marathon winner.
Male runners would be headlined by Yitayal Atanfu also from Ethiopia and 2015 Ooredo Half Marathon Champion; Jacob Kendgor, a Kenyan and winner of the 2015 Seoul International Marathon winner and Amos Mitel from Eritrea and runner-up in the second edition of 2014 Okpekpe Road Race. Nigeria will parade runners like Emmanuel Gyang, Gideon Goyet, John Bolus Jan, Ismail Sadijo and Lawrence Osheku who emerged 2013 and 2014 Edo State indigenous winners of the Okpekpe race.
Both female and male winners in the race will be going home with juicy monetary rewards in the event, which incidentally attracts the highest total prize money for a 10-kilometer race in the world. For both the female and male categories, the 1 st 2 and 3 rd prize winners would receive $25,000, $15,000 and $10,000 respectively. Similarly, 4th to 8 th winning runners would be rewarded with cash prizes of $8,000, $6,000, $4,000, $2,000 and $1,000 respectively totaling $142,000 (about N30 million). There are many other prizes to be won, including cash prizes for the first eight place finishers who are Edo State indigenes.
Top officials of IAAF will be on hand to witness the event while the Edo State Governor, Comrade Adams Oshiomhole among other top dignitaries will also be taking part in the race. SuperSport Television and local TV stations will give cover the event.