LAGOS BLAMES ATM FRAUD ON UNCOOPERATIVE ATTITUDE OF BANKS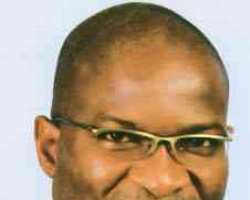 The Lagos State Government on Wednesday attributed the increasing cases of Automated Teller Machines fraud-related cases to the uncooperative attitude of banks and regulatory agencies.
The state Commissioner for Commerce and Industry, Prince Adeniyi Oyemade, made this remark at a media briefing in Lagos as part of activities to mark the third anniversary of the Governor Babatunde Fashola administration.
According to Oyemade, the state's Consumer Protection Committee had received several complaints on the ATM related cases, noting that one of the challenges faced by the committee is the uncooperative attitude of banks.
He said banks have refused to accept liability for the frauds on the basis that customers must have compromised their customer Personal Identification Number.
Oyemade, who frowned at the development, said the state government would not condone such excuses any longer from the banks, adding that the government was ready to check the trend forthwith.
He said, 'As a responsible government, this situation can not be allowed to continue unchecked. The ministry is therefore making preparations to organise a forum of all stakeholders made up of banks, regulatory bodies and relevant organisations to find a lasting solution to this problem.
'We seize this opportunity to call on all the banks and relevant bodies to be alive to their responsibilities in protecting the rights of their customers.