Can Buhari make Nigeria's dreams reality?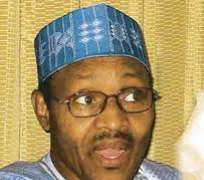 The people of Nigeria have delivered a verdict beyond expectations in favour of Gen. Muhammadu Buhari, reflecting the people's hope for structural change in Nigeria's development paradigm.
The pan-Nigerian victory across rural, urban and tribal lines reflects the deep and widespread aspirations of the new Nigeria.
Nigerians who are looking for employment and not doles; empowerment and not entitlements; growth and not mere distribution and transfers; good governance and not an executive devoid of direction and purpose. Real Nigeria, that is our motherland, can now rise anew delve deep into its talent and resources, and become a reference point in Africa that stands tall among the comity of nations on the basis of its own achievements. This, at least, is the dream that Gen. Muhammadu Buhari has sold to the electorate, and they believe in it with conviction.
There is now a mountain of expectations before Buhari. With the absolute majority for the All Progressives Congress (APC) delivered by the electorate, he has little excuse for not conquering the mountain. It will be important for all APC leaders, from urban to rural regions, to now jettison their differences and rally behind the leadership of the man who has won them this unprecedented victory by his indefatigable hard work, single-minded focus and organizational capability.
A challenge for Buhari will be rising above social divisions to establish himself as the leader of all Nigerians. The electorate has already recognised him as such by giving him the mantle of leadership. These was the single reason I added my voice on my publication on Vanguard newspaper (5th May 10, 2015), it has nothing to do with politics. Nigerians are anxious for change and the government can't afford to let them down, the government must get it right from the very beginning.
When I suggested the following names; Rabiu Musa Kwankwaso, Sam Nda-Isaiah, Obiageli Ezekwesili, activist Omoyele Sowore and Comrade Ahmed Omeiza Lukman to be part of the Buhari transformation agenda, it was all because I believe these lads has the capacity to contribute something great to this nation. Just like every other patriotic Nigerians, what is more paramount is meeting the aspiration of over 175 million people.
Buhari would do well to reassure those who have not voted for him that he and his government will deliver fair, just and equitable governance to all Nigerians, irrespective of political or ideological identity. And here actions speak far louder than words.
Given his track record of personal integrity and honesty, it is likely Buhari will resist all temptations for appointing anybody who has even the faintest taint of financial corruption or unethical behaviour to the cabinet or high government positions. Selecting those who desire to serve the country, not their own agendas of personal aggrandizement or material gains, is of course essential.
Buhari has built up a tremendous reputation for project execution and also for being open to innovative ideas. Armed with these strengths he can deliver on his promise of 'minimum government and maximum governance'. He has to keep open as many windows as possible for new and innovative ideas to reach him and to adopt a 'revolving door' policy for bringing in talent from the private sector, civil society and non-resident Nigerians. The entry of such professional talent can help improve governance, implement key projects, sustain rapid growth and ensure effective delivery of public services.
Nigeria democracy may be at a new beginning, and hopefully at the end of dynasty and identity-based pseudo-secularist parties. The onus of delivering on these hopes and exploding aspirations is on Buhari's shoulders. Not just Nigeria but the world wants him to succeed. Nigeria's success, after all, means that development, democracy and diversity can all come together in a successful experiment.
Dr. Alex Frank, Lead City University, Ibadan, Oyo State
Disclaimer:

"The views/contents expressed in this article are the sole responsibility of

Dr. Alex Frank

and do not necessarily reflect those of The Nigerian Voice. The Nigerian Voice will not be responsible or liable for any inaccurate or incorrect statements contained in this article."