Violence not the solution to Burundi crisis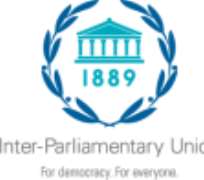 GENEVA, Switzerland, April 29, 2015/African Press Organization (APO)/ -- Deploring the violence in Burundi that has led to the reported deaths of several protesters in clashes with police in the past few days, the Inter-Parliamentary Union (IPU) has urged all sides to exercise utmost restraint and avoid further bloodshed.
IPU has been increasingly concerned by the growing violence following street protests against President Nkurunziza's bid to stand for a third term and the deployment of armed police to respond to the demonstrations.
The protests are the largest the country has reportedly witnessed since the end of the civil war in 2005, when President Nkurunziza began his first term.
The right to peaceful assembly is a fundamental democratic right that has to be respected and protected, IPU states.
The Organization is also calling for a peaceful, transparent and fair electoral process to ensure Burundi continues on its path to democracy following the conflict. This would be critical to preventing further political instability and violence. Burundi is due to hold local and parliamentary elections from May and presidential elections on 26 June.
IPU will continue to monitor the situation closely.