APC reverses Buhari's ban on AIT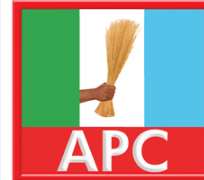 The All Progressives Congress (APC) has reversed the decision made by the media aide to General Muhammadu Buhari to ban one of Nigeria's private television stations, the AIT, from covering the activities of the president-elect over what he referred to as issues relating to ethics and standards.
In a statement on Tuesday, the APC spokesperson, Mr Lai Mohammed, said all accredited media organisations in Nigeria, including the AIT, were free to cover the activities of the president-elect.
Mr Mohammed went further said that the incoming Buhari administration would not discriminate against any media organisation, irrespective of its role during the electioneering campaign before the elections of March 28 and April 11.
He further advised that all media organisations should observe the highest level of professionalism in carrying out their duties.
Meanwhile, the Peoples Democratic Party (PDP), has described Monday's directive to bar the television house, from covering his activities as unacceptable.
The party further said that the suppression of the media, under any guise portends danger for the nation's democracy.
The ruling party, however, warned that if the right of the president-elect was in anyway violated by the media organisation or any media house, he is expected to act within the law and seek redress in court. The party further stated that if the decision was not reversed, it would have no option than to conclude that General Buhari was out for personal vendetta.