Communication And The Nigerian Youth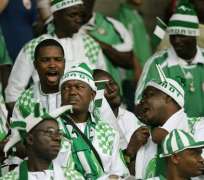 Communication has never been easier or swifter. Reaching a person who stays thousands of miles away has become all too easy. This is greatly due to the availability of mobile phones to the populace.
Long gone are the days of missives which take days, if not months, to reach the recipient. Mobile phones and its lot have made this possible.
Nigerians are without a doubt, a highly sophisticated people and it is evident in our lifestyles. The average Nigerian repines for the in-demand products; be it clothes, cars, jewelries and not least, phones.
Many a Nigerian punches above their weight in an attempt to acquire some of these gadgets. With every passing day, one new girl whores out her body just so she can cope under the ever-demanding peer pressure.
The idea of ladies performing numerous despicable acts to survive has become mainstay in the society; some proudly refer to it as their profession. This act is not limited to the uneducated, but the so called elites--undergraduates and graduates - - also partake in such ignominy.
Cyber crime is viewed by male youths as a profession. I once came across two young men speaking on hardwork, only to realize it was in relation to cyber scam. Those who engage in this inglorious act do so just to flaunt whatever they earn to the opposite sex, and not least to avoid the rigour of hardwork. Money realized from their illegal activities is often wasted on expensive gadgets and accessories that are far from needed.
Purchasing the newest mobile phones, tablets and laptops have suddenly usurped planning and working towards a brighter future for oneself. Make no mistake, I am a technophile--albeit a reasonable one--but I strongly believe that if the efforts put in place to acquire such devices are invested in personal development and societal contribution; we would be living in a better world. Punching above ones weight for frivolities is akin to chasing ephemeral ends.
Disclaimer:

"The views/contents expressed in this article are the sole responsibility of

Lanre Awode

and do not necessarily reflect those of The Nigerian Voice. The Nigerian Voice will not be responsible or liable for any inaccurate or incorrect statements contained in this article."
Articles by Lanre Awode