Impeachment: Ondo panel ends sitting, promises fairness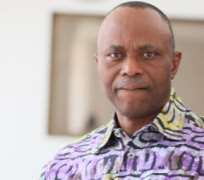 The seven-man inves­tigative panel set up to look into allega­tions of gross mis­conduct levelled against the Deputy Governor of Ondo State, Alhaji Ali Olanusi, at the weekend concluded its sitting and promised to be fair and just to all par­ties in its final report.
Chairman of the panel, Mr. Olatunji Adeniyan, while speaking at the end of the sitting of the panel after counsel representing Alhaji Olanusi and the House of Assembly had made their submissions, said the panel would not allow the interest of any individual to influ­ence its decision.
In his final address, coun­sel to the House of Assem­bly, Mr. Akinlaja, said the oral and documentary evi­dence at the hearing backed the claims that Olanusi was guilty of the seven allega­tions levelled against him.
Chairman of the panel said the panel would com­municate its resolutions to the House of Assembly.
Meanwhile, the state chapter of the All Progres­sives Congress (APC) has cried foul over the sitting of the panel, accusing the lead­ership of the state judiciary and members of the panel of receiving bribe from the state Governor, Dr. Oluse­gun Mimiko, to manipulate the outcome of the sitting in their favour.
In a statement made avail­able to journalists in Akure yesterday, the party's Public­ity Secretary, Mr. Abayomi Adesanya, said: 'We have it on good authority that each member of the panel was bribed. The panel is acting a script from the governor.
'A question Nigerians must ask the panel mem­bers is that why are they in a hurry since the constitution of the country, gave them three months to seat on such alleged issue?
'In their own case, the panel only sat for just a day. The Attorney General and Commissioner for Justice, Mr. Eyitayo Jegede, with other state government of­ficials, were present at the sitting to ensure the panel members did not deviate from the government's in­struction.' Agency report