Private Sector Forum on Food Security in the Southern and Eastern Mediterranean Region Barcelona, Spain, 5-6 May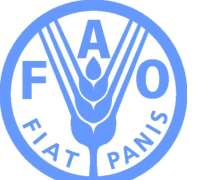 ROME, Italy, April 23, 2015/African Press Organization (APO)/ -- How can increasing cooperation between the public and private sectors contribute to promoting a sustainable, regional approach for agriculture and food security in the Southern and Eastern Mediterranean?
To look at these and related issues, the Food and Agriculture Organization of the United Nations (FAO), the European Bank for Reconstruction and Development (EBRD) and the Secretariat of the Union for the Mediterranean (UfM) are organizing a high-level forum in Barcelona on 5-6 May 2015 that will bring together policymakers, financing institutions and CEOs from leading agribusiness companies, to deepen relationships between the public and private sector and develop initiatives to increase agricultural investment in the region.
Co-chaired by FAO's Assistant Director General, Laurent Thomas, EBRD's President, Suma Chakrabarti, and UfM's Secretary General, Fathallah Sijilmassi, the forum will address challenging policy and investments dilemmas -- from self-sufficiency to trade liberalization; from traditional value chains to innovative food quality paradigms -- by exploring:
• best practices for advancing regional integration
• developing strategies for financing food import bills
• improving the efficiency of import supply chains through private sector engagement
• focusing on advantageous agricultural exports
• achieving more efficient use of resources in production processes
• supporting local producers to create higher value products through quality
Where: Headquarters of the Secretariat of the Union for the Mediterranean – Palacio de Pedralbes
Avenida Diagonal 686 – 08034 – Barcelona – Spain
When: 5 May from 14:30 to 18:00 / 6 May from 9:00 to 15:30
Press conference
A press conference will be held on 5th May at 14.30h. Participants:
• Isabel García Tejerina, Spanish Minister for Agriculture Agriculture, Food and Environmental Affairs (to be confirmed)
• Laurent Thomas, Assistant Director General, FAO
• Suma Chakrabarti, President, EBRD
• Fathallah Sijilmassi, Secretary General, UfM
Moderator: Jonathan Charles, EBRD Director of Communications
Spanish interpretation will be provided.
To accredit:
To confirm assistance and accreditation, kindly send an email to [email protected] (T. +34 935 214 169) with the following information: name, surname, media, ID and position, as well as the number plate of the vehicle (vehicles entrance limited to mobile units). Please, confirm your accreditation not later than Thursday 30 April at 16:00h.
More information: http://www.medagri.org/meetings/foodsecurity2015/