What a pity! – The Nation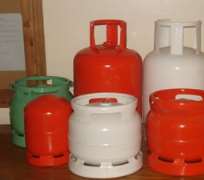 Why would Nigeria import cooking gas and palm oil that she has in abundance?
IT is a most confounding economic principle that a country keeps importing commodities it ought to be exporting. And this perhaps, happens only in Nigeria. There is a mind-numbing report that Nigeria imported 764,000 barrels of Liquefied Natural Gas (LNG) or cooking gas from the United States last year. This was her first import of the commodity since 2010.
Another disturbing report is to the effect that Malaysian and Indonesian ships are currently at the Lagos ports laden with palm oil worth about N4 billion.
These two commodities - cooking gas and palm oil - are available in abundance in Nigeria. Nigeria is reputed to host the ninth biggest gas reserves in the world with about 187 trillion cubic feet of proven reserve. About three times this quantity is unproven reserves. What this suggests is that she has enough of the commodity for her use and to supply about half of the world's users.
More curious still, the Nigerian Liquefied Natural Gas (NLNG) has been producing enough cooking gas for Nigeria's domestic consumption since 2007 to forestall any need for such bulk importation of gas last year. It also gets even more curious considering the fact that it was last year that the US import of Nigeria's crude oil reached zero level - from the largest importer to zero import of Nigeria's crude oil, engendering deep-reaching trauma to Nigeria's economy.
Apart from US' zero import of Nigeria's crude, the prices of petroleum products crashed by about half since last year, thus reducing Nigeria's earnings by that margin. At about the same period, the value of the naira crashed against the dollar, leaving the economy almost prostrate. The question is: why would an economy that is seemingly already endangered resort to a massive importation of a commodity it can produce? There must be more to this seeming freak importation of gas from the US last year than meets the eye.
If the importation of gas from the US is wrapped in intrigues, the shipping in of palm oil from Malaysia and Indonesia seems like sheer folly. Between the two far-east Asian countries, we imported a total of about 30,000 metric tons of palm oil valued at about N4 billion. According to report, Nigeria has been importing palm oil for industrial uses in the past decade. This is heart-rending if we remember that Nigeria used to be the world's largest producer of this commodity.
Recall also the now famous tale that Malaysia got her first palm seedlings from Nigeria. It is not that Nigeria's soil has stopped yielding great harvests of palm trees but in fact, most of the palm plantations spread across the south of Nigeria have been mismanaged and are mainly in a state of dereliction. It is not as if palm oil has grown less in value. On the contrary, the three leading producers, Indonesia, Malaysia and Thailand collectively control annual export market worth about $50 billion.
Palm oil was one of the casualties of successive Nigerian governments' abdication upon the discovery of crude oil in the 60s. While the oil boom provided huge, cheap revenues, government abandoned other hitherto, well developed sources of revenue like agriculture, industry and mining, to give a few examples.
Now that there is a glut in global supply of crude oil and prices have crashed, governments at various levels must diversify by quickly returning to the farms. For a first step, importation of all agricultural commodities that can be produced here must be stopped forthwith. It is also trite to urge government to stop in the shortest possible period, importation of all petroleum products as they can be produced locally, to save valuable hard currency.
It is a perplexing economic paradox that Nigeria still imports commodities she ought to be exporting even as she is beset by a severe economic crisis.