Bring On World Leaders to Conduct Akwa Ibom Elections, Udom Will Still Win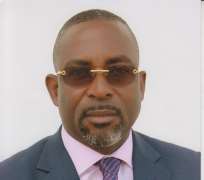 The State commissioner for Special duties Barr Emmanuel Enoidem has described as senseless and barbaric, calls in some quarters for the cancellation of the governorship elections held in the State on April 11.
Barr Enoidem in a live radio discussion programme monitored in Uyo called on the society to rise up and vilify those who are instigating crises and unnecessary violence in the State, saying that it negates the spirit of comradeship and sportsmanship that should ordinarily exists between opponents in elections.
The visibly charged political strategist roared, "Even if they invite the UN secretary general, or they invite the President of the United States, or even the President of France and the Chancellor of Germany to come and supervise or conduct the elections in Akwa Ibom, Udom Emmanuel will still win a thousand times."
"President Goodluck Jonathan has set a worthy example which any sensible person should emulate, and I expect that the APC candidate and other candidates should deem it decent to call the Governor –elect and congratulate him," Enoidem enthused.
According to him, Other PDP Candidates like Jimi Agbaje who lost with less than 150 thousand votes congratulated Amboke of APC, same also was the case in Sokoto, Benue and Kaduna where PDP gubernatorial candidates including serving governors came out to congratulate their opponents in the APC, and described Umana as a bad loser.
"The PDP in Akwa Ibom is so strong that even those who were contesting against our candidate knew that it was impossible to defeat the party in the governorship election, and that was why they resorted to media propaganda."
He said he was not surprise at the outcome of the election, because he knew that Udom being the best for the state will have little or no resistance in the elections.
Let all those sponsoring campaigns against that election, bury their heads in shame and stop being unreasonable," he added.
He urged Akwa Ibom people not to buy into unnecessary falsehood by the opposition elements in the State on the outcome of the presidential elections, as he said that the state will receive all its constitutional entitlements from the federal government.
"Money from the center is not a gift or donation but a right, and we have no reason to be worried about it."