Observers' Scorecard On Rivers Election: An Indictment On INEC, Others—GTCO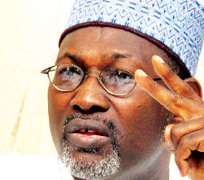 The reports so far turned in by nearly every Observer – whether local, regional or international – on the Governorship/House of Assembly elections in Rivers State last Saturday, April 11 has been qualified as nothing but a clear damning conclusion on the entire process and the Independent National Electoral Commission, INEC, the Greater Together Campaign Organisation, GTCO, has noted.
GTCO, which is the campaign outfit of Dr. Dakuku Adol Peterside, the governorship candidate of All Progressives Congress, APC, aligned with the positions expressed by the Observers, saying the specifics of the reports were cogent enough for INEC to have cancelled the polls.
GTCO, in a statement in Port Harcourt on Tuesday by Ibim Semenitari, the Director of Communications, praised the Observers for standing for the truth and the rights of Rivers people.
The campaign outfit noted that the reports by the observers have been uniform in their conclusions that the elections were marred with unbridled violence, ballot-boxes' snatching and thumb-printing. Nothing could be more accurate and concise than that!
One of the reports came through a group of independent election observers. Their verdict was that the polls were bloody and characterised by several irregularities.
The African Centre for Leadership, Strategies and Development, one of the Observer groups explained that the conduct of the polls in Rivers State was below international standard of electioneering.
The coordinator of the group, Mr. Humphrey Bekaren, who addressed reporters in Port Harcourt last Sunday observed that apart from the deliberate delays and diversion of electoral materials, there were attacks on electoral officers, killings and intimidation of voters in connivance with security agents.
Bekaren pointed that the disruption of the process by hoodlums, who had a free reign in spite of the presence of security agents was more disturbing, adding that the mayhem unleashed on the state led to the death of several persons. Bekaren spoke exactly what took place.
Another group of observers, Youth Initiative for Advocacy, Growth and Advancement (YIAGA) said the election were riddled with reports of violence, intimidation, harassment of voters/observers and disruptions. It further noted that such violence was credited to the activities of political thugs and in some cases, party agents. YIAGA was unequivocal in its call for the cancellation of the elections and that INEC should consider a cancellation and rescheduling the elections.
Both the American and European Union Observers, too, have towed similar lines in their respective reports.
"We consider the reports a succinct summary of the events of April 11 when Rivers state was raped at gun point. Criminals went on rampage, stealing the rights of the electorate. We reiterate that the travesty of April 11 committed in Rivers State will not last lest our future generations forfeit their rights even before they would be born"
Ibim Semenitari
Director of Communication
Greater Together Campaign Organisation
Tuesday, 14 April 2015 April 14, 2015