The Way Forward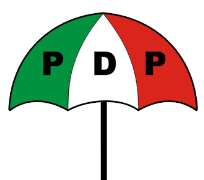 As a matter of urgent regional interest, I appeal to the South East Leaders and South South Leaders to meet as soon as possible to discuss the way forward. It's time to look beyond oil and look inward just as Okezie Victor Ikpeazu PhD has planned to drive the economy of Abia State with less dependency on oil money. Creating more frontiers for integrated rapid development.
Thinking beyond Oil: PDP should now be a rallying point for all Igbos, Ijaws, Ibibios, Efiks and other great people of south south.
I strongly do not think that the position of the Senate President or Speaker will do us well than building strong socio economic integration within our old eastern region. Because Michael Okpara did it during the old eastern region, we can!
However, I must commend all the Igbo States and their South South brothers and sisters for speaking with one voice by voting PDP. Your Choice is indeed a great reawakening...Please keep our spirit alive by voting PDP all the way in the April 11th elections.
#OkezuoAbia2015
Nnaji Obed Asiegbu