Statement by Foreign Minister Fumio Kishida on the Nigerian Presidential Election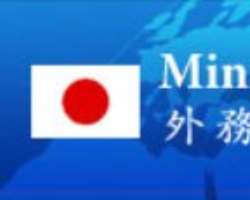 TOKYO, Japan, April 3, 2015/African Press Organization (APO)/ -- 1. Following the Nigerian presidential election held on March 28, the Independent National Electoral Commission (INEC) of Nigeria publically announced on April 1 the final results that Mr. Muhammadu Buhari of the All Progressives Congress (APC) had been elected president.
2. Japan welcomes the fact that a large number of Nigerians participated actively in the election in an orderly manner, and also congratulates Mr. Buhari on his election. Japan also wishes to praise the outgoing President Jonathan, who immediately accepted the election result.
3. Japan hopes that, under the leadership of President-elect Buhari, all parties concerned in Nigeria will work together to further promote democracy and economic development. Japan is committed to further supporting Nigeria's efforts in these areas and developing its bilateral relationship with Nigeria.