AFRITAC Central Steering Committee Vows to Strengthen Institutional Capacity of Member States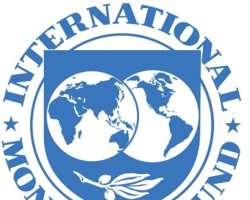 NDJAMENA, Chad, April 3, 2015/African Press Organization (APO)/ -- The 17th Steering Committee of the IMF's Regional Technical Assistance Center for Central Africa (AFRITAC) convened on March 26, 2015 in N'djamena, under the Chairmanship of Mr. Kordjé Bedoumra, Minister of Finance and Budget of Chad with the aim to strengthen member states institutional capacity.
Participants included representatives of the center's eight member states, partners/donors funding the Center's activities in collaboration with the IMF and AFRITAC Central member states, the Economic Community of Central African States (CEMAC), the Central Bank of Central African States (BEAC), the Central Bank of Burundi (BRB) and the Central Bank of the Democratic Republic of Congo as well as the Economic and Statistical Observatory Sub-Saharan Africa (AFRISTAT).
Ahead of the Steering committee statutory work session, the Forum of Senior Budget Officials of Central Africa and the Democratic Republic of Congo shared their respective experiences with participants, including on the modernization of banking supervision arrangements in the DRC. Representatives of financial institutions, diplomats, and international organizations based in Chad were in attendance.
Discussions focused on the execution of AFRITAC Central's work program for 2014¬2015, which included activities in all of the Center's technical assistance domains: revenue administration, public financial management, macroeconomic statistics, public debt management, and banking supervision. While expressing satisfaction for a job well done, the member state representatives nonetheless requested a scaling up of activities for the period of 2015 – 2016, a request that AFRITAC Central's Coordinator, Mr. Olivier Benon, and team are committed to honoring. In light of the available resources, the Steering Committee also granted an 18-month extension of the current financial cycle until October 2018.
Minister Kordjé Bedoumra conveyed Chad's appreciation for AFRITAC Central's valuable support in driving reforms in the country and the sub region. He hailed the technical assistance and training provided by AFRITAC Central, "a local cooperation, focused on concrete actions and responding to the needs of member states".
Referring to a challenging year in respect to promoting peace, security, and economic development in the region, the minister underlined the role of AFRITAC Central, which contributes significantly to deepening regional integration in Central Africa.
The Democratic Republic of Congo will head the Steering Committee for the period May 2015 – April 2017.