Rivers PDP Chairman, Bro Felix Obuah Wishes Happy Easter Celebrations To Rivers People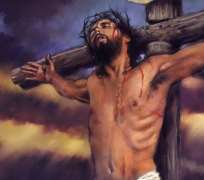 The Chairman, Rivers State chapter of the Peoples Democratic Party, PDP, Bro Felix Obuah wishes all Party members, supporters and the good people of the State very happy, successful and safe Easter celebrations.

Conveying the Easter message through a statement by his Special Adviser, Media, Jerry Needam, Bro Obuah urged the people to use the Easter period to reflect on their lives and the life of the State, realizing that the whole essence of Easter is sacrifice borne out of love for mankind.
Prince Obuah wants all to strive to live out the values of love and concern for others in their daily living so that blessings and promises of life abundant, heavenly inheritance and divine riches will be theirs.
According to Obuah, Rivers people are one and must see themselves accordingly, if the full potentials of the State must be realized for the benefit of the people..
He further urged them not to give in to deceit by those whom he described as self-serving, betrayers of the Ijaws and Rivers people, and messengers of our oppressors who have disguised themselves in different attires to lead them astray.
Obuah while praying for God's grace and divine guidance for the people, also used the opportunity to call on Rivers people to come out enmasse on April 11, to vote massively for the governorship Candidate of the PDP, Barr Nyesom Wike and all the PDP State Assembly Candidates.
Signed:
Jerry Needam
Special Adviser, Media to Rivers
State PDP Chairman, Bro. Felix Obuah
Friday, April 3, 2015