BANKS STOCKS BUOY MARKET INDICATORS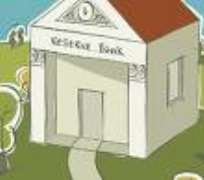 The Nigerian capital market has maintained its bullish trend since the year. Activity in banking sub-sector contributed in sustaining the market's gradual recovery. Transactions on the market go up when transactions on bank stocks appreciate and go down when the later drops.
During the last week transactions on the floor of the Nigerian Stock Exchange (NSE), the Banking subsector was the most active when measured by turnover volume. The sub-sector traded a total of 1.1 billion shares worth N11.6 billion exchanged by investors in 17,372 deals. Volume in the Banking subsector was largely driven by activity in the shares of Guaranty Trust Bank plc, UBA Plc, First Bank of Nigeria Plc and Fidelity Bank Plc. Trading in the shares of the four banks accounted for 473.12 million shares, representing 43.83 per cent of the sub-sector's turnover.
It will be recalled that the market recorded a total turnover of 2.26 billion shares worth N19.8 billion in 40,542 deals, in contrast to a total of 2.5 billion shares valued at N21.1 billion exchanged last week in 47,293 deals. The stock market opened for four days as Friday was declared Public Holiday.
The Insurance subsector, boosted by activity in the shares of Guaranty Trust Assurance Plc and AIICO Insurance Plc, followed on the week's activity chart with a turnover of 529.22 million shares valued at N848.1 million in 3,957 deals.
The market has shown signs of speedy recovery since the beginning of the year as intermittent profit takings fail to return it to the dark days of bearish trend. The market for onwards of three months recorded 26.5 per cent and 25.45 per cent in capitalisation and index. It will be recalled that the market opened the year at market capitalisation of N4.99 trillion but gathered 26.5 per cent to close at N6.341 trillion while the All-Share Index added 25.45 per cent to 20,827.17 to close at 26,219.74 as at Thursday April 1, 2010.
On the price movement chart, the NSE All-Share Index appreciated by 3.54 per cent to close on Thursday at 26,219.74, while the market capitalization of the 198 First -Tier equities that traded closed higher at N6.34 trillion. Also, The NSE-30 Index appreciated by 3.2 per cent to close at 1,053.00. It is remarkable to state that last week, ASI and NSE-30 Index appreciated by 3.3 per cent and 3.6 per cent, respectively.
All the four sectoral indices appreciated – The NSE Food/Beverages Index appreciated by 3.25 per cent to close at 741.62, the NSE Banking Index appreciated by 5.1 per cent to close at 442.28, the NSE Insurance Index appreciated by 0.3 per cent to close at 212.96 and the NSE Oil/Gas Index appreciated by 1.95 per cent to close at 305.95.
Seventy-Nine (79) stocks appreciated in price during the week, same as in the preceding week. Guinness Nigeria Plc led on the gainers' table with a gain of N7.12 to close at N140.12 per share while Julius Berger Nigeria Plc followed with N6.43 to close at N36.44 per share. Thirty-Three (33) stocks depreciated in price during the week, same as in the preceding week. Benue Cement Company Plc led on the price losers' table, dropping by N2.61 to close at N61.00 per share while African Petroleum Plc followed with a loss of N2.15 to close at N40.98 per share.