On Dr. Ozodi Osuji Open Letter To General Buhari---an Open Letter Topresident-elect, Mohammadu Buhari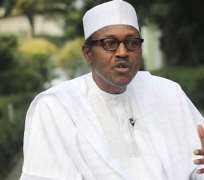 Dr. Osuji,
I concur with your letter to General Buhari and every statement you have made makes a lot of sense and General Buhari may see this letter, but my brother Professor Osuji, Nigeria is too far gone to be rescued. Nigeria has been set up as a nation to use as a practice model for other nations on how not to be a nation. Nigeria is like a motor Car use by insurance companies to use for test drive staged accident impacts and damages in other to use it to save people and future car models. Nigeria is a Guinea pig of a nation for other nations on how not to be a nation. Nigeria is in a bubble of hallucination if we must be honest. For example, A nation of 170 million people the mandate the president elect got to rule is about 16 million people and mandate president Jonathan got and lost is about 13 million people. some thing is wrong with the mindset of the people of Nigeria when you add numerous problems in addition to ethnic and religious problems.
I bet you in 10 to 20 years a younger Dr. Osuji will write this same letter to another Nigerian leader. There has been letters like yours since 1914 and what has happened-Nothing. It takes great nations 10 to 20 years to be great nations and put things in place. Nigeria has been doing it for 100 years since 1914 and here we are again and again. The fabrics and needed parts is not there for General Buhari to achieve this aim. It will not happen. We will all go through the same round and round that other Nigerian leaders have taken us for over 100 years and nothing to show for it considering the enormous resources and talents abound in Nigeria. In Nigeria right now, For one General Buhari the is one million generational hereditary evil people surrounding him now and this number will grow. At the end of the day every body will say -Don't blame General Buhari, blame people around him like has been said about all other Nigerian leaders. Like President Jonathan, the circles of blame and accusation in Nigeria leadership is part of the tactics for nonperformance. It is hereditary and historic and Buhari will not escape it.
How can Nigeria become an Asian Tiger example and where are they going to start.- The is no humanity in this nation, The is no human milk to the weak, The is no helping hand to the sick, The is no support for the children. The is no compassion for the elderly, the retired expires within one year after years of suffering. Religious and tribal relationship is suicide mission on a fly.
Let us not fool our selves, USA, The British, The multinational have bought sold and delivered Nigeria in the dustbin of no return and in 10 years nothing and no change will happen except the creation of new MULTI BILLIONAIRES AND MULTI MILLIONAIRES THAT WILL REPLACE THE OLD ONES CREATED AND REPLACED BY NPN, NPP, UPN, ACN, SDP, GOWON, BABANGIDA, ABACHA, ABUBARKAR, OBASANJO, YARADUA AND JONATHAN ETC, AND ALL THE GOVERNORS CREATED MILLIONAIRES.
The only rescue left for Nigeria today are the shackles and gains made every day from Nigeria by Multinationals that have caged and profited from Nigeria for ever. USA, Europe and the Asian Powers interest with all their multinational contacts- MTN, SHELL, TEXACO, DANGOTES, ELUMELUS, ADENUGA, EMEKA OFFOR ETC. have now continue to reduce Nigeria into resourced country that is emptied as a basket case at every turn and at every stage.
Nigeria soon will join the ARAB WORLD AND MUSLIM WORLD, because Nigeria emulates them, emulates Americans and emulate Europeans. They have all descended into wars in LIBYA, EGYPT, SUDAN, IRAQ, IRAN, SYRIA, MORROCO, PAKISTAN, SAUDI ARABIA, YEMEN, CHAD, NIGER, CAMEROONN, BOKO HARAM, ISIS, ALQAIDA, TUNISIA, LEBANON. CLOSE TO HOME NIGERIA LIKE MALI, CENRAL AFRICAN REPUBLIC, CHAD, NIGER AND CAMEROON AND These countries are burdened by bad leadership.
So where is the great future going to come from when all ARAB COUNTRIES, ALL MUSLIM COUNTRIES IN MIDDLE EAST AND ALL AFRICAN COUNTRIES ARE ENGAGED IN WARS, IN CORRUPTION, WEAK AND CONFUSED LEADERSHIP. WHERE IS THE HOPE, GRACE AND DEVELOPMENT GOING TO COME FROM. Oil and Gas prices our saving grace has been driven down by our great partners. Nigeria right now does not have the base, relationships and will with each other to thrive above our sentiments. Where and what is going to give 100 years and counting.
ALL THESE COUNTRIES IN AFRICA AND MIDDLE EAST AND MORE LIKE NIGERIA ARE GOING TO DO IS JOIN THE BAND WAGON AND KEEP FIGHTING AND HATING EACH OTHER ON THE ORDERS AND PLEASURE OF USA, BRITAIN, FRANCE, EUROPE, SAUDI ARABIA, ASIAN POWERS AND RUSSIAN POWER TO CREAT PROFIT FOR THEIR MILITARY INDUSTRIAL COMPLEX ADVANCING THEIR GREAT NATIONS.
As a result of these huge emptiness of a big nation like Nigeria, The feel of a nation does not exist in Nigeria, the feel of a people does not exist among the 350 tribes, a respect for women does not exist among the population, a respect for education is a tall order, a respect for decency does not exist. Nigerian children on average are treated less than animals.
Our political discussions and social interaction are discussions that resembles a groups of people contemplating mass suicide, because it is all put downs and threats, threats of killing each other, threats of weakening other religion, threats of weakening other tribes, threats of weakening others progress, threats of weakening others investments, threats of destroying life and properties of fellow Nigerians.
Dr. Osuji, Nigeria is too fare gone and I will bet you and lets make this bet. In 10 to 20 years with the above scenario lucking all over Nigeria nothing will change and a new educated generation like you will plead for decency and this is happening since 1914.
Thank You,
Ugo Ukandu
Disclaimer:

"The views/contents expressed in this article are the sole responsibility of

Ugo Harris Ukandu

and do not necessarily reflect those of The Nigerian Voice. The Nigerian Voice will not be responsible or liable for any inaccurate or incorrect statements contained in this article."