The Wind Of Change Must Reach Lagos State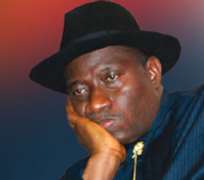 There are many African, European and Americana countries with same population but internal generated revenue less than Lagos State. While many of them are well managed, Nigerians tell us we should be grateful in the land of the blinds where other states in Nigeria are worse than Lagos. Starved African expectation is so low, we celebrate mediocracy and parte each time a road is tied or opened. Each over-inflated contract that produces even a clinic generates ariya.
Those celebrating the victory of APC in the Presidential Election may celebrate something else if the PDP gubernatorial candidate, Jimi Agbaje is elected the new Governor of Lagos State. Well, some people are so drunk in victory they refuse to pay close attention to the number of people that voted for PDP in the same Lagos State. The numbers are too close for your comfort.
The only reason ACN has been able to get away with so much looting in Lagos State is because of Yoruba complacency with Tinubu and his accomplice Fashola. After all they claimed, Tinubu is Yoruba and he has used the money to build a political machine that fought the PDP to standstill in terms of the number of seats won and changing the pinnacle of power. Many even went further, that Tinubu deserves to be praised for his political ingenuity, not vilified.
While this reason is good enough for many Yoruba, it is short sighted. We are saying the means is irrelevant. It is the end that justifies the means. Yoruba has its own bad boy and nobody has been able to defeat the adversaries but Tinubu. So Yoruba send fire to quench fire before fire destroys us all. Again Yoruba history has never vindicated a vagabond in power. Each time Yoruba relies on a vagabond, it come back to bite us.
Alimi is a case in point. Yoruba lost not only Ilorin but today's Kongi and Kwara. During the War, we almost lost Ore but the images and history of Ilorin haunted us. Most young men around Ondo Province willingly volunteered into the Army and we were able to hold on to Ore until reinforcement came. People volunteered their bicycles (not Ejoor cigarette) motor bikes, buses and lorries to get to Ore. At the same time Igbo students, men and women were well hidden from Federal Troops.
What has this got to do with Tinubu in Lagos? Yoruba are willing to spill their blood to protect their interest in the face of adversity, but not willing to sacrifice it all for one selfish interest. The legacies of avarice or a rat that eats your toes while blowing wind to sooth you, never has a good ending. The amount of money wasted in Lagos can lift the whole Yoruba and neighbors out of bondage at home and abroad. More money is stolen abroad than we get in foreign aids.
We have to be careful here. Coalition with Buhari or even the North was overdue. Coalition with our Igbo close relatives has always been disappointing. So much so, many Igbo realized it and faulted their leaders for not working with Awolowo. Igbo and Yoruba will always get back, no matter what. We cannot do without one another. Indeed, Hausa Igbo, Yoruba and the so called minorities need one another for Nigeria to move forward. Forward we must, back never!
In support of Tinubu, we can even make another point. Chief S. L. Akintola wanted this alliance a long time ago but he went about it in a different way. He did not take enough Yoruba with him. Those Yoruba that turned against him then, are celebrating the alliance of Buhari with Tinubu today.
There is a big difference here though. Akintola had a philosophical difference with Awolowo. On the other hand Tinubu has a greedy and voracious appetite for fortune.
Tinubu will not stop until he installs all his kin in power. He does not know better, he thinks he can take it all to his grave. While most Yoruba leaders fight for their legacies, Tinubu fights for money and immunity.
He has committed Lagos into foreign contract almost for life in the Atlantic Ocean. The service and operation of that project will continue to come from foreign countries after he is gone unless the Election change going on in our Country reaches Lagos.
Fashola has been one big disappointment. His supporters, including this writer at one point, claimed he would reject Tinubu in the second term. Whatever it is, he is in money and he has decided that if he cannot beat them, he would join them. He has become minority shareholder in Tinubu's projects. The way it is, they own most of Lagos and those that own the rest will continue to pay taxes to these two even to their children after they are gone.
This is where Buhari comes in. This writer thinks he has learned his lessons. The fanatic in him is gone because everyone except a fool now realizes that religion has been used as tool for power and oppression. The silver lining of Boko Haram, if there is any, is that those that supported them have been brutally killed, maimed and children recklessly deflowered. They have turned their staunchest supporters into enemies. This is why Buhari now wants a secular State.
Corruption is what we voted against. There is no way Tinubu's avarice can be compatible with Buhari vision. Tinubu must sleep with one eye open or better still with both eyes open. Sooner than later, Buhari will go after him unless he surrenders as much as they can get from him. We have dire needs in Nigeria and even in Africa. Lagos can go back and continue to be a paradise in Africa where Igbo, Hausa and other Africans can come and make it instead of crossing desert.
The amount of opportunity cost lost in Africa by wastage, greed and mismanagement of a few in Lagos can never be realized until Election change comes to Lagos State. If progress is generated in Lagos, it will catch on in Nigeria and Africa. There was a reason for so much hope for Nigeria after Independence that we were going to become a regional power. How has the giant of Africa lost and replaced by the greed and corruption of a few?
Disclaimer:

"The views/contents expressed in this article are the sole responsibility of

Farouk Martins Aresa

and do not necessarily reflect those of The Nigerian Voice. The Nigerian Voice will not be responsible or liable for any inaccurate or incorrect statements contained in this article."
Articles by Farouk Martins Aresa