Adamawa APC Are Okay With The Outcome Of Elections Results So Far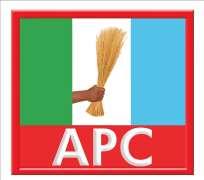 The All progressives congress,APC, vice chairman, Hon Mohammed Abdullahi told our reporter that the results of presidential polls in Adamawa are quite satisfactory to them as a party,thanking all Nigerians especially the people of the state for coming out en masse to exercise their franchise right.
"The results of Saturdays elections are quite tremendously okay, we are indeed most grateful to our people in this state for strengthening the course of democracy by coming out in their great number to cast their votes". Mohammed said
He is calling on all Nigerians to be law abiding and embrace peace as 11april is another election day, he is convince the next election is going to be to the advantage of APC
"I am calling on all Nigerian be peace loving as we are hope to sweep all positions in even in the coming elections" He called
This confidence from Hon Mohammed Abdullahi is coming as a results of elections indicators are glaring green for APC in the state.