Caretaker Committee Chairman Attacked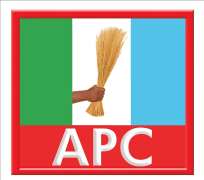 Reports just reaching us say that attempts have been made by soldiers attached to Mr. Samuel Wanosike (Ishi) at the Independent National Electoral Commission, INEC, office at Isiokpo to arrest Barr. Nwabueze Amadi, the Caretaker Committee Chairman of Ikwerre local government.
However, some All Progressives Congress, APC, youths in the area barricaded the road and prevented the soldiers from affecting the arrest. The soldiers responded by shooting sporadically into the air, wounding some of the youths in the process.
The Chairman is said to have successfully escaped into the bush and he is currently being chased after by some of the soldiers.
It is not clear why the soldiers want to arrest the Chairman. Yesterday two trooper load of men bearing arms and wearing police uniforms had surrounded the home of the chairman in his hometown Aluu shooting sporadically and searching for him and holding members of his family hostage. Today's attempt, coming on the heels of the arrest of the All Progressives' Congress state party agent, Hon. Emmanuel Deeyah, appears to be confirmation of the grand plan by agents of the PDP to intimidate top APC members in Rivers State.
Ibim Semenitari
Director of Communications,
Greater Together Campaign Organisation
(The campaign organisation of APC governorship candidate Dakuku Adol Peterside)