Is Nigeria Failed State? (part 3)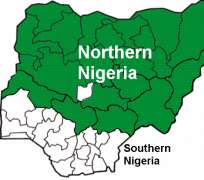 ''Until relevant changes are made,Nigeria may never become a developed nation''
If you are just seeing this publication, please note that this is the part 3 of a series article already published. To properly understand the argument, kindly read the part 1 and 2 for easy comprehension.
A random survey among police officers in Kwara State indicates that, one out of every five police officers has a taxi and two out of every five officers equally have a commercial motorcycle popularly known as okada. Even those, in the private sectors also have similar alternatives which serve as a means of remedy to their insufficient monthly income. Findings further shows that, the income some workers earn through these alternative sources are even more than their usually monthly incomes.
Furthermore, it was revealed that, workers rely mostly on their alternative income for their daily lives, while the income from their main salaries are mostly channelled into insurance to build house, buy cars, pay children's school fees, house rent and other things. A survey across most government ministries reveal that, almost 80% of workers under government payroll engage in contribution of certain percentage of their salaries to a cooperative society within their agency. Some workers contribute their entire salary to such contributions, while others contribute half of their monthly salary or below.
Let me also add that, apart from those in formal setting like the civil service and private establishments, those regarded as uneducated and seen to lack any formal skill to seek employment even live better in some cases.
For example, women who sell rousted yam or banana by the road side are mostly regarded as being very poor in our society. However, some of these women even earn more income than those working in corporate organizations. While interacting with a woman selling rousted yam on the street some while ago, it was gathered that she makes profit of between ₦2,500 ($13) to ₦5,000 ($27) on daily basis depending on the market requests. I am of the opinion that, if she made ₦2,500 ($13) every day for 30 days, this amounts to a whopping sum of ₦75,000 (close to $400) as profit in a month. If she made ₦5,000 ($27) for 30 days, this takes her monthly income to ₦150,000.00 (close to $800).
Another example can be found in motorcyclists popularly referred to as Okada riders. They are also seen as very poor in our society. However, I have made friends with a couple of them and the information gathered from these hard working Nigerians show how creative Nigerians can be. One of the motorcyclists named Abdulateef Garba who engage in the Okada business on a part time basis stated that: "I am not into the business full time; I just do it when I feel like." He explained further that:
"When I step out to work 7am and work till 12pm, I make close to ₦2,000 ($11) or more. Later in the evening, I may still come out around 5pm and work till 9 or 10pm. During this period, I also make about ₦2,000 ($11) or more. After subtracting cost of feeding, fuelling and others, I do have about ₦3,000 left or at least, ₦2,000."
He added that: "As a young man, I mostly consume another ₦1,000 on food, but still, I do have about ₦2,000 or ₦1,500 savings on daily basis."
Another Okada rider who is a graduate stated that:
"Before I started this job, I had searched everywhere for jobs without success. In fact, when I was advised to start this business, I was reluctant due to my qualification. But today, I give glory to God."
The graduate rider stated that, since he started the Okada business, he had had about three job offers which he proudly decline because when he placed the offers worth side by side with the value he gets from his Okada business. He found Okada business more worthy. He noted that, it is true that these other jobs being formal jobs present people as more dignified in the society; he however maintained that, they cannot offer him the peace of mind and income he get from his present business.
He concluded that, he takes the job with all determination and so far, he had acquired three additional motorcycles which bring him income in addition to the one he is currently riding.
With these examples, it is obvious that the claim that 70% of Nigerians live below a dollar per day is not only incorrect, it instead defy every corresponding reality. Let me also add that, in the over 20 states of Nigeria that I have visited, the cheapest food Nigerians consume is Garri (cassava flakes). In the rural area, when taking Garri in most cases, each person consumes two cups and each cup of Garri cost ₦20, two cups equal ₦40. Apart from the two cups of Garri which cost N40, they mostly consume sugar of about ₦10 and then add beans of about ₦30. When we sum up the figures, each person even in rural areas consumes about ₦80 (50 cent) in one meal.
Some may argue that Garri is no longer a cheap food, but to the Nigerian masses, it still remains the most convenient and the cheapest meal. It was observed that, when Nigerians try to portray how much they are suffering, they simply say, "Na Garri I dey drink." Meaning, I am just taking garri as meal.
However, besides this economic consideration, in recent times, conditions such as political stability, socio-cultural harmony, educational level, infrastructural development, have been added to the economic indicators in determining whether a state is developed or not. A developed state can therefore be defined as one with remarkable growth and development in its economic, political and social spheres. Such states are also called "advanced states", "industrialised states" or "a first world country". Most states that qualify for this categorisation are found in the Western world, comprising of most Western and Central European countries and the United States of America and the United Kingdom. Oluwadare (2004).
In the qualifications, rankings are undertaken using the assessment of the following variables:
1 Gross Domestic Product (GDP) per Capita: This is the total worth of goods and services produced in a state within a particular period.
2 Level of Industrialisation: The economic and social system is defined by the industrial growth and development in the state.
3 Human Development Index (HDI): This is a combination of the economic measure, national income, life expectancy and education of the populace. (Oluwadare, 2004)
Instructively though, the United Nations Statistics Division argues that there is no established convention for the designation of "developed" and "developing" countries nor areas in the United Nations system. "The designations 'developed' and 'developing' are intended for statistical convenience and do not necessarily express a judgment about the stage reached by a particular country or area in the development process." Despite this position, there are fundamental differences in the level of development among states. On the other extreme are countries that do not meet any of the criteria used in the assessment of the level of development. For these states, it is found that the economic conditions are worrisome, political stability are not guaranteed and the basic necessities of life become a herculean task to achieve. Most of these countries suffer from lack of infrastructure and in some cases, infrastructural decay. These unfortunate conditions are not helped by massive corruption, which is usually the order of the day because of the absence of adequate control systems. In most cases, the economies are comatose and highly dependent on aids and assistance from external sources. These states are also referred to as Less Developed Countries (LDCs), Least Economically Developed Countries (LEDCs), "Under – developed Nations", "Third World Nations", "Non-Industrialised States", "Least Developed Countries" (LDCs). All these are euphemisms which subtly suggest inferiority (Sullivan & Sheffrin, 2003). There has however been contention over time that the suggestive inferiority toga should be discountenanced, because the concerned countries are known to attempt treading the path to growth and development; thereby causing the adoption of the "Developing State" concept. (Oluwadare, 2004)
Characteristically, developing states can be perceived as the under- privileged and deprived countries of the world, mostly from Africa and Latin America. Their low level of development and growth is usually characterised by the fragility present in their economic, political and social lives. Their economy is usually dominated by the agricultural sector (primary products) which is crippled by low investments and productivity. As a result of the lack of industrialisation, the primary or crude products cannot be refined, and are therefore exported to the developed parts of the world for processing. Mostly, such products after being refined and packaged are now imported to the developing country, which happens to be the originating country of the product. On the long run, the developing country's unrefined product that was sold cheaply is now being bought exorbitant as refined products. Without doubt, these countries have become vulnerable states, because of their positions at the periphery of the international economic system. (Oluwadare, 2004)
Except fundamental changes take place, most developing countries may never cross the line to development. A typical developing country would be characterised by the following features; low Gross National Income, high infant mortality rate, lack of infrastructure (epileptic power supply), low literacy level, poor educational facilities, balance of payments deficits, mono-product economy, political instability, corruption, weak control systems, among other features. (Oluwadare, 2004)
This article is culled from ''The truth about Nigeria'' a book by Abdulrazaq O Hamzat.
Follow me on twitter @Abdool101
Disclaimer:

"The views/contents expressed in this article are the sole responsibility of

Abdulrazaq Oyeabnji Hamzat

and do not necessarily reflect those of The Nigerian Voice. The Nigerian Voice will not be responsible or liable for any inaccurate or incorrect statements contained in this article."
Articles by Abdulrazaq Oyeabnji Hamzat