Human Rights Violation And Way Out In Nigeria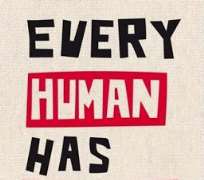 The Human Rights Writers Association of Nigeria [HURIWA] is delighted that the legal aid community development services of the Federal Capital Territory Abuja branch of the National Youth Service Corps has invited us to share our perspectives on the various ramifications of human rights violations in Nigeria and to clearly proffer practical panacea to these disturbing problems.
The first impression in every issue is the most important as the great father of philosophy Socrates stated many centuries ago. So in the light of the above philosophical truism, the way to begin this conversation is to understand what the concept of human rights is and there is only one way of doing this which is to consult the masters of the scholarly field of human rights for inspirations.
Mr. Manfred Nowak, is the director of the Ludwig Boltzmann institute of human rights at the university of Vienna and was at a time the special Rapporteur on torture at the United Nations. He wrote a beautifully rich handbook on human rights which he intended it for use by parliamentarians but I have decided to quote copiously from it to elucidate the essence and import of the concept of human rights.
This gentleman stated clearly thus; "Human rights have pervaded much of the political discourse since the Second World War. While the struggle for freedom from oppression and misery is probably as old as humanity itself, it was the massive affront to human dignity perpetrated during that War, and the need felt to prevent such horror in the future, which put the human being back at the centre and led to the codification at the international level of human rights and fundamental freedoms. Article 1 of the Charter of the United Nations declares "promoting and encouraging respect for human rights and for fundamental freedoms for all without distinction as to race, sex, language, or religion" as one of the purposes of the Organization."
Mr. Nowak who visited Nigeria in 2007 on official duty continued thus; "The Universal Declaration of Human Rights, adopted by the United Nations General Assembly in 1948, was the first step towards achieving this objective. It is seen as the authoritative interpretation of the term "human rights" in the Charter of the United Nations. The Universal Declaration together with the International Covenant on Civil and Political Rights and the International Covenant on Economic, Social and Cultural Rights, both adopted in 1966, constitute what has become known as the International Bill of Human Rights.
Since 1948, human rights and fundamental freedoms have indeed been codified in hundreds of universal and regional, binding and non-binding instruments, touching almost every aspect of human life and covering a broad range of civil, political, economic, social and cultural rights. Thus, the codification of human rights has largely been completed. As the [then] Secretary-General of the United Nations, Mr. Kofi Annan, has recently pointed out, today's main challenge is to implement the adopted standards".
From a lay man's perspective so as to liberally make for greater understanding by all , I can say that human rights are those essential make ups that defines each and everyone of us as human beings. A music legend in Nigeria who had several brushes with the then military dictatorships of Generals Olusegun Obasanjo and Muhammadu Buhari [as they then were] in the late 1970's and early 1980's once depicted human rights concept in the following dramatic words- 'Human rights na my property so you can't dash me my property' meaning that human rights are inherent rights belonging to each and every individual meaning that governmental authorities or any person for that matter is not in any position to freely donate these sets of rights to another human being.
These sets of rights are universal, inalienable, sacrosanct and binding on all authorities and persons. For instance the chapter four of the Nigerian Constitution contains most of these fundamental rights like freedom of speech; right to life; freedom of assembly; freedom of conscience/religion; freedom of movement and right to respect for the dignity of the human person.
Critically, the freedom from all forms of psychological, physical or emotional torture is the only human right that can not be derogated or qualified and therefore is absolute meaning that on no account should a member of the human community be subjected to torture of any form by any authority or person; in or out of government.
Chapter two of the Nigerian Constitution contains certain socio economic rights such as right to education; right to health and other critically important rights which out to be respected by all.
In Nigeria, the most prevalent human right issue is the use of arbitrary arrest by law enforcement operatives and the use of torture against suspected alleged offenders and this cowardly criminal acts of barbarity goes on all over the place even as very little is done to bring the perpetrators to trial before competent courts of law. The frequent use of torture and other unlawful means by law enforcement operatives must be confronted legally by lawyers and all activists so the perpetrators are named, shamed, prosecuted and punished. To work as lawyers to end the regime of torture is an imperative indeed if you like this duty is a categorical imperative if we will borrow the concept as developed by the great European philosopher Mr. Immanuel Kant.
Another disturbing human right violation in Nigeria is the attacks targeted at soft civilian targets by a range of armed terrorists. The rate of mass killings going on all over is a serious human right phenomenon because if these killers are not brought to effective justice and punished for their crimes against humanity then what will happen is that impunity will become the order of the day and as you all know impunity is the number one enemy of human rights. Every one of us must use our professional calling and talents to vigorously campaign against impunity so that the right to life which is the most basic human right becomes even more relevant and sacrosanct.
Many Nigerians are homeless. Millions are in absolute poverty due to no cause of theirs. Poverty is a serious human right violation that must be redressed by all means and to achieve this lofty objective, Nigerians must say no to corruption and bribery.
It is a notorious fact that a poor person is someone without any modicum of dignity because poverty subjects humanity to all forms of irrational deprivations.
As lawyers and professionals of different platforms, we must individually work to bridge the gap between the haves and haves-not.
The danger in not redressing the human right violation that leads to mass poverty is that the country may witness riotous revolution because a hungry man is an angry man.
As part of our services to humanity, let us spare out some moments to render pro-bono legal services to poor litigants whose rights are abused so we can make Nigeria a better place.
There are hundreds of human rights violations in Nigeria which if we document within the context of this lecture we may not depart here even in a year.
Let us reflect on some of those salient human rights development issues I have highlighted as they also embody other variety of human rights violations that must be redressed by all persons and especially by the designated authorities and agencies such as the courts of competent jurisdiction; National human rights Commission and other sister rights-based organization.
*Comrade Emmanuel Onwubiko is the Head of Human Rights Writers Association of Nigeria and [email protected]; www.rightsassociationngr.com; www.huriwa.org.
Disclaimer:

"The views/contents expressed in this article are the sole responsibility of

Emmanuel Onwubiko

and do not necessarily reflect those of The Nigerian Voice. The Nigerian Voice will not be responsible or liable for any inaccurate or incorrect statements contained in this article."
Articles by Emmanuel Onwubiko