Election Postponement; APC Women Were Charged To Collect Their PVCs To Vote Against PDP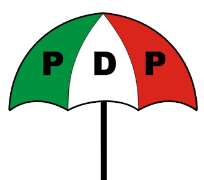 APC State Women Presidential/Governorship Campaign Director, Madam Faith Jam Pukuma who made the call while speaking to newsmen in Yola, the state capital said the call became imperative as some women IDPS are beginning to return to their local government areas in the state.
Pukuma called all the women in Adamawa state to ensure they make good use of their PVCs by voting the right candidates during the forth coming general elections, describing them as a tool of every success in the society, adding that every woman should provide broom in every home, which according to her is the only tool be use to sweep out an incapable government.
" I assured Nigerian women that if they use their broom which is (PVCs) to flushed out the bad government of the day, so very soon their children will start going to school freely, and without the fear of abduction by the insurgents".
Madam Faith Jam Pukuma also enjoined Nigerian women to embrace peace, especially those of APC and desist from the use of abusive words during their campaign, and assured women, especially in the north-eastern part of the country of more development and empowerment if elected the party.