Elections Should Hold As Scheduled—Says HURIWA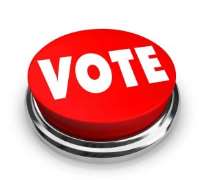 "Any contemplation of a shift and/or adjustment in the long scheduled February 14th/28th 2015 polls will represent one of the most morally reprehensible and politically suspicious subterranean move to undermine the collective confidence that Nigerians and the global community are beginning to have about Nigeria and so must be discountenanced and outrightly rejected".
With the above affirmation the Democracy friendly Non Governmental organisation- HUMAN RIGHTS WRITERS ASSOCIATION OF NIGERIA (HURIWA) has strongly condemned the evil intentioned and highly politically orchestrated calls for the postponement of the forthcoming elections.
HURIWA has also backed the constitutional interpretation rendered by the popular Lagos Lawyer Femi Falana (SAN) that the National Council Of State as a purely advisory organ does not have the constitutional mandate to direct a postponement of Nigeria's elections.
In a statement to the media by the National Coordinator Comrade Emmanuel Onwubiko and the National Media Affairs Director Miss Zainab Yusuf HURIWA said that the cacophonous and monetary generated protests by some young school leavers calling for postponement of the February elections is substantially condemnable and reprehensible. "We call on the Electoral body to proceed with the scheduled elections and refuse to be harassed by these reactionary elements who have sold their human dignity for few coins.
The protesters are abusing their freedoms of assembly and speech by monetising their current street protests in Abuja during which they are demanding a shift in the election date. We acknowledge the unprecedented professional incompetence demonstrated by INEC in the handling of voters registration exercise but since a good number of eligible voters now have their valid PVCs the scheduled elections should proceed to avoid social and political anarchy and national state of unrests".