Rivers 2015 Pre-election Violence: APC to Drag PDP to the UN, Amnesty International, Other International Bodies
Congratulates Annan and Anayoku on the Abuja Peace Accord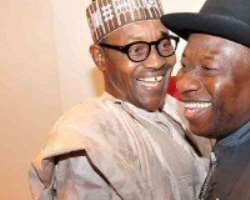 The Rivers State Chapter of the All Progressives Congress (APC) has initiated moves to report the leadership of the State Chapter of the Peoples Democratic Party (PDP) to the United Nations, Amnesty International, ECOWAS and other International Bodies over the violence being unleashed on APC ahead of the February 2015 general elections.
Along this line, the Rivers State APC leadership has set up a ten-man committee to compile evidence of attacks against APC members, offices and properties to be sent to the United Nations and other international bodies with a view to getting them to intervene before the situation gets out of hand and enemies of our democracy use Rivers State as a battle ground and scuttled our nascent democracy. The committee has Prince Peter Odike, the Rivers State APC Deputy Chairman, as Chairman and Barr. Sogbeye C. Eli, the Rivers State APC Youth Leader, as Secretary. Other members of the committee are Chief Emeka Bekee, Secretary of Rivers State APC; Evangelist (Mrs.) Carol Nagbo, Women Leader; Chief Eze C. Eze; Hon. Israel Asiamaka, Okirika Chairman of APC; Chief Victor Ere, Andoni APC Chairman; Hon. Ojukaya Flag-Amachree, former Asaro-Toru Local Government Chairman; Hon. Awongo Ikalama, Chief of Staff to the Speaker of Rivers State House of Assembly; and Chief (Barr.) Obinna JK Chukwu. The committee, which was inaugurated on Monday in Port Harcourt by Rivers State APC Chairman, Dr. Davies Ibiamu Ikanya, was given seven days to submit its report and recommendations
Inaugurating the committee, Dr. Ikanya urged it to specifically get details of how the party's two secretariats in Okirika and Adoni were bombed within a space of less than a week, how many APC members have been killed or maimed, and the circumstances under which these evils were perpetrated.
Justifying the need for setting up of the committee, Ikanya said: "It has become the trend to attack our members and destroy APC's campaign billboards, posters and banners, particularly those of our party's standard bearer, Dr. Dakuku Adol Peterside, whenever the party is to go out for campaign in any particular locality. In any local government area where Chief Nyesome Wike, the PDP Leader and gubernatorial candidate, is going to campaign, PDP thugs move round overnight and remove APC's billboards, posters and banners to create the impression that Wike is fully on the ground in the area while he knows that he is not on ground in any part of Rivers State.
"We can no longer fold our arms and watch while we are being viciously attacked and slaughtered by people, whose mission and vision in politics is to spread violence as their own way of grabbing power, having seen that they have been overwhelmingly rejected by the electorates. What makes the situation more pathetic is that security agencies in Rivers State, including the Police and the Department of State Security (DSS), have failed to make any arrest or call the PDP leadership to order simply because they are controlled by the PDP-led Federal Government, which is desperate to take over Rivers State at all cost.
"We are disappointed that Chief Nyesome Wike has not been invited for questioning or cautioned despite his excesses and those of his supporters. Last Thursday while campaign at Abua Central, headquarters of Abua/Odual Local Government Area, Wike gleefully made violent utterances and threats, even publicly boasting that he could order the Police Commissioner to arrest those that he wants to be arrested and such an order would be carried out. If Wike can go free despite making such reckless statements, we need no further tutorial as to why these attacks on our members and our properties are not considered worthy of investigation by the Police authorities.
"We in Rivers State APC believe in a violence-free election and campaign based on issues. That was why we took our case to the State Police Command and DSS last Monday. Sadly, however, our peaceful protest has not yielded any positive fruit. To the contrary, it seems that the protest march further angered the PDP leadership, as our Andoni Local Government Secretariat was viciously bombed the next day. We are no longer safe in our own State because of politics and we must put a stop to these acts of hooliganism and madness.. We hereby appeal to the international community to come to our rescue as unchecked violence in Rivers State has the potential to instigate a chain of events that may truncate Nigeria's nascent democracy.
"We need to commend and congratulate respected elder statesman Bolaji Akinyemi, who may have had Rivers State in mind when he advocated the need for a peace treaty between principal political parties, which led to the signing of the Abuja Peace Accord between President Goodluck Jonathan and General Muhammadu Buhari last week. We will also remain grateful to Mr. Kofi Annan former Secretary General of the United Nations and our own Chief Emeka Anyaoku the former Secretary General of the Commonwealth, both of whom saw to this Peace Accord. We, however, wish to state that we should not stop at the Abuja Peace Accord. We, therefore, wish to draw the attention of Mr. Annan and Chief Anyaoku to the observation of the USA Ambassador to Nigeria, James Entwistle, that if care is not taken, Rivers State may be a battle ground during the forthcoming elections. We appeal to Annan and Anyaoku to consider paying a visit to Chief Nyesome Wike to impress on him the need to call his men to order and avoid further acts of violence."
Responding on behalf of the committee, the Chairman, Prince Peter Odika, assured the State APC Leadership that the members would do a thorough job as the lives of Rivers people and the future of both Rivers State and Nigeria are at stake.
Long Live APC!
Long Live Rivers State!!
Chief Eze Chukwuemeka Eze,
SSA Media and Public Affairs to the State Chairman, APC Rivers State.
20-01-15
RIVERS STATE IN CRISIS
RS INSECURITY - 01 THE BOMBED OKIRIKA APC SECRETARIAT
RS INSECURITY 001 GENERAL BUHARI AND JONATHAN DURING THE ABUJA PEACE ACCORD
RS INSECURITY 002 GENERAL BUHARI AND PRESIDENT JONATHAN
RS INSECURITY 03 CP DAN BATURE ADDRESSING THE APC LEADERS
RS INSECURITY 06 CHF OKOCHA ADDRESSING THE CP AND THE APC FAITHFUL
RS INSECURITY 10 DEPUTY DIRECTOR OF OPERATIONS ADDRESSING THE APC LEADERS