FirstBank partners Etisalat on Firstmonie, Easywallet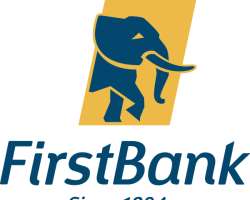 First Bank and Etisalat, have reached agreement to drive the mobile payment systems and support the CBN cash-less policy.  The partnership which involves FirstBank's Firstmonie Mobile Money and Etisalat easywallet, a SIM application solution, is expected to significantly impact the uptake of mobile money in Nigeria. It would also make mobile payments more accessible and secure.
In a statement, FirstBank said the aim of the partnership is to promote the use of Firstmonie mobile money on the easywallet STK menu, adding that by doing so, there would be value added to all stakeholders in the mobile money segment including customers, Agents and merchants.
FirstBank's, Head, Marketing and Corporate Communications, FirstBank, Folake Ani-Mumuney,  said 'Firstmonie has continued to show its commitment to upholding the financial inclusion drive by the Central Bank of Nigeria, adding that this is evident in its recent award of the Best Mobile Money Operator in Nigeria by the EFInA Financial Inclusion Awards.
She said partnering with Etisalat to promote the use of the STK menu as the preferred Mobile Money channel, further demonstrates 'our commitment to lead innovation in the development of secure mobile payment solutions.'
Also speaking on the partnership, the Director, Business Segment, Etisalat Nigeria, Lucas Dada, said that said 'Etisalat easywallet, is one of the most secure and convenient platforms for mobile money services. With the easywallet, Etisalat subscribers can make financial transactions such as Peer-to-Peer transfers, Bills Payment and Airtime top-up, directly from their mobile device.' The support from the two organizations will include an awareness campaign, increase mobile money visibility and education, training and branding of Agents as well as the much needed support and issue resolutions. Promoting the STK option will enhance all-round mobile money user experience, boost transactions value and count and address issues around trust on the use of mobile money by Nigerians.