Our Woman Of History: Dr Mrs Ipalibo Gogo Banigo, Rivers PDP Deputy Governorship Candidate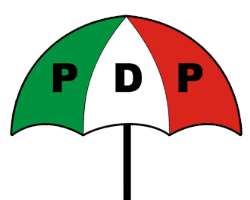 In Greek mythology, the allegory of metals is well respected. The gods that fashioned mankind used purity and alloys as gifts to categories of beneficiaries. While the first category was made of pure gold, the second category was made of silver and the third was of brass. Yet others were made of alloys of base metals. In this mythology, people act out the metals from where they were formed.
It is difficult to find people made of base metals excel in what they do. I think it is the origin of beauty and ugliness, intelligence and drabness. A cursory study of the curriculum vitae or the course of life of Dr Mrs Ipalibo Gogo Banigo(nee Harry) obviously prove the Greeks right. In all Departments of life, Dr Ipalibo Banigo typifies gold- physical beauty, mental capacity, devotion to her work and family. Her feline grace is intimidating. But don't be frightened. She is beautifully made simple and simply beautiful with no airs of arrogance despite her natural endowments.
Born on December 20, 1952, to the Harry family of Obuama in Degema Local Government Area of Rivers State, Ipalibo Banigo broke into the world like a day-old chick arriving into a new world and began to fledge, explore and conquer her environment. No kite, no hawk, no threats from the other predators could frighten her enough to scurry into insignificance. She simply excelled in all that she chose to do.
Young Ipalibo Harry attended Queen's College Yaba, Lagos between 1964 and December 1968 and returned to the same institution from 1969 to 1970 for her higher school. She obtained Division One in her West African School Certificate Exam in 1968 and Distinction in the Higher School results in 1970.
She attended the University of Ibadan, University College, Hospital where she obtained the Bachelor of Medicine and Bachelor of Surgery (MBBS) and thus qualified as a Medical Doctor in June 1976.
Dr Ipalibo Banigo as a woman of Excellence attended first rate institutions in all her professional career. She was in Harvard University School of Public Health and obtained a Master of Public Health Degree in June 1981. She also attended the University of London, School of Hygiene and Tropical Medicine where she obtained the Post-graduate Diploma in Tropical Hygiene(D.I.H) in 1990. She capped these with a Diploma in Dermatology again from London University in July 1992.
Armed with these academic laurels, Dr Ipalibo Banigo's doors to success opened where ever she appeared. From the Registrar of Births and Senior Medical Officer- in- charge, Port Health Services, Rivers State; 1st July 1981-31st December 1984. She was appointed Honorary Consultant dermatologist, University of Port Harcourt Teaching Hospital. She became Principal, Rivers State School of Health Technology, Port Harcourt between 2ndJanuary 1985 and February 11th 1994. Dr Ipalibo Banigo was appointed Director Public Health Services, Rivers State Ministry of Health and Social Welfare February 1994- December 1995.
She became Acting Commissioner for Health and Social Welfare, Rivers State Government December 1996 to June 1997. She has been Director-General, Rivers State Ministry of Health and Social Welfare, and eventually became Permanent Secretary, Rivers State Ministry of Health and Social Welfare on April 2, 1998.
This Lady of Excellence and complete dedication to public service became Head of Service of Rivers State from May to October 1998.
The ultimate crown on her public service career came with her appointment as Secretary to the Rivers State Government from October 5, 1995 to July 5, 1999. Even on retirement, Dr Banigo continued to give professional service. She was appointed Public Health Adviser, Shell Petroleum Development Company of Nigeria (East) in 2000 and was also Executive Director, National Primary Health Care Development Agency and later Secretary to the Board of that Agency.
Dr Mrs Ipalibo Banigo was appointed a Member, Governing Council University of Calabar; Governing Board, University of Nigeria Teaching Hospital; Member, Reference Board DFID; Member, Rivers State Food and Nutrition Committee; Project Director, United Nations Fund for Population Activities (UNFPA); Chairman, Rivers State Relief Committee; Member, Rivers State Hospital Management Board; Project Director, UNICEF amongst others.
Dr (Mrs.)Banigo has received several awards for her academic excellence and public service records. She was Best All Round Student of the Year 1969-70, Queen's College Yaba, Lagos; BBC Award for Students Poetry 1968; Best Prizes in Chemistry, Biology and English Literature, Queen's College Yaba, Lagos 1967-1968.
Our in-coming Deputy Governor was a regular face at various conferences, seminars and fora both locally and internationally. She was at the World Health Assembly in 2001, 2002; World Health Regional Meeting in Congo Brazzaville 2001; Commonwealth Ministers of Health in New Zealand 2001; Sandoz Dermatology Conference, Brighton, London 1995; Various National Council on Health meetings from 1994 to 1997 as well as the International Summit on Health in 1992. In spite of all these busy schedules and public service commitments, Dr Banigo remains a simple, homely housewife, mother, grandmother, quiet activist, social crusader, community worker and devoted Christian.
It is my honour to present to you a woman of substance, a woman of valour, a rigorous academic; a successful public servant, a record keeper, a maiden of honour, a teacher, a friend of the High and the Low and above all, a patriot whose services, we would continue to cherish.
Dr. Mrs. Ipalibo Gogo Banigo: this is your life in focus. Congratulations!
WRITTEN AND READ BY PRINCE BARR. SHEDRACK A. AKOLOKWU, JP.
30TH DECEMBER, 2014.