Miebi Bribena: A Large Heart Philanthropist with Credibility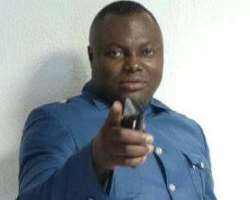 Barely four months ago, when I picked interest on Architect Miebi Bribena over the high encomiums showered on his philanthropic gesture in Izon land by the Chief of Staff to Comrade Joseph Evah(Ijaw Monitoring Group), Comrade Andrew Elijah . I did not hesitate to add him on my facebook page as a friend knowing full well that these are people to meet in life for entrepreneurial progression. Having read through his rich profile posted on his facebook page on his political ambition to Federal House of Representatives, one thing that amazed me as a writer, I found a real community leader in him despite we have not met one on one in life. My interest to write on him was the lengthy profile he possessed as a person in Ijaw land. He was born at Agbere in Sagbama Local Government Area of Bayelsa State to late Mr.F.M and Mrs. Gladys Bribena on the 25th March, 1970.The Man Oyinmiebe Bribena is fondly called by his admirers as 'Architect'. He is the President and Founder of Baraza Renaissance Network (Bare-net) initiative, a non-governmental organization whose activities focus on lifting people from distress to greatness.
Arch.Miebi is a seasoned professional consultant, administrator, a consummate businessman, an environmentalist, and a large-hearted philanthropist with integrity. He attended Olou primary school Bomadi in Delta State, from 1975 to 1981 where he obtained his first school leaving certificate. He then proceeded to Government College Bomadi where he came out top of his class in form 1,however,his father, thorough educationist who had value for quality education in his desire to provide the very best education for his children, insisted his son Miebi starts from class one again at the prestigious Federal Government College Warri in 1982. He obtained the Senior School Certificate Examination (SSCE) in flying colours in 1988.He was offered admission to study Architecture at the University of Jos,Plateau State, where he obtained BSC in Architecture in 1992 and a Masters Degree in Architecture in the same institution in 1995.He was chairman Disciplinary committee of students Representatives council in FGC Warri.He was also class captain at various times while at FGC Warri.Arch Miebi headed several positions while in secondary school and university. His youthfulness vibrancy brought him to limelight before his class equals.
One thing you cannot take away from a man that wants the poor to excel in life his humility and integrity. He once said that if you are rich and you cannot affect people around your immediate environment, it means you are bad or wicked. He has used his God's given resources to send Ekeremorians and Sagbamarias to school both in Abroad and Nigeria through his yearly scholarship programmes.He is not just an entrepreneur or philanthropist but a pastor with dignity to core who wants others to succeed in life. If by voting credible Nigerians for electoral offices, then Arch.Miebi would have been the best candidate to represent Ekeremor/Sagbama federal constituency if anything to go by in Bayelsa State. He is the Managing Director of Eternity Consult Ltd, a fast-growing company in Nigeria. He is also the President and Chairman of the Board of Directors of the BARE-NET initiative, a non-governmental organization based in Yenagoe Bayelsa state. Again, Arch.Miebi has handled several contracts in Nigeria with credibility. He is not just giving scholarships alone but also providing skill acquisition centres for the less privileged people in Bayelsa State. He is not sentimental but ready to make the poor smile at all levels.
Arch.Miebi was once a staff of Niger Delta University Amassoma before resigning to contest for the Ekeremor/Sagbama federal seat in the House of Representatives. He is a man with his words. He is one of progressive philanthropists Bayelsa State has ever produced. He has received several meritorious awards from different organizations through his commitment to God's works and charity development in Nigeria. He is married to a beautiful wife, Mrs. Beatrice Miebi and blessed with three lovely kids.
BY Godday Odidi
08058124798
Public Affairs Analyst
Lagos
Disclaimer:

"The views/contents expressed in this article are the sole responsibility of the author(s) and do not necessarily reflect those of The Nigerian Voice. The Nigerian Voice will not be responsible or liable for any inaccurate or incorrect statements contained in this article."
Articles by Godday Odidi