December 19, 2014

| Sudan
The AU Peace and Security Council, at its 477th meeting, held on 18 December 2014, adopted a decision on the mandate of the African Union High-Level Implementation Panel on Sudan and South Sudan (AUHIP)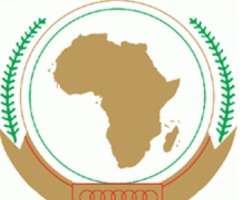 ADDIS ABABA, Ethiopia, December 19, 2014/African Press Organization (APO)/ -- The Peace and Security Council of the African Union (AU), at its 477th meeting, held on 18 December 2014, adopted the following decision on the mandate of the African Union High-Level Implementation Panel on Sudan and South Sudan (AUHIP):
Council,
1. Takes note of the briefing provided by the Commission on the African Union High-Level Implementation Panel on Sudan and South Sudan;
2. Recalls the mandate given by Council to the AUHIP through communiqué PSC/AHG/COMM.1(CCVII) adopted at its 207th meeting held on 29 October 2009, to assist the Sudanese parties in the implementation of the CPA and other related processes, as part of the democratic transformation of the Sudan and South Sudan;
3. Further recalls its communiqués and press statements related to the activities of the AUHIP in Sudan and South Sudan, in particular the Communiqué PSC/AHG/COMM /2.(CCCXCVII), adopted at its 397th meeting, held on 23 September 2013, which extended the mandate of the AUHIP until December 2014;
4. Commends the AUHIP and its members, namely former Presidents Thabo Mbeki, Abdulsalami Abubakar and Pierre Buyoya, as well as its support team, for their continued efforts to assist the Parties to establish cooperative relations toward the goal of two viable states, at peace with one another. In this regard, Council decides to extend the mandate of the AUHIP until 31st December 2015 and encourages the Governments of Sudan and South Sudan to continue with their efforts to conclude the outstanding issues under the facilitation of the AUHIP;
5. Calls on the Panel to submit a report on its activities within the next three months;
6. Decides to remain actively seized of the matter.