NOLLYWOOD A-LIST STARS GRACE RED CARPET AS TONYE PRINCEWILL HOSTS NNENDA IN LAGOS AND CONTINUES TO SPREAD HIS ORPHANAGE AWARENESS CAMPAIGN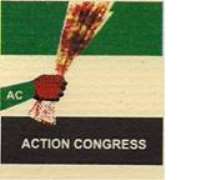 Come December 4th, 2009 at 5.00pm, the Silver Bird Cinemas in Lagos will play host to some top Nollywood stars at the screening of the Adonijah Owiriwa produced movie "Nnenda". The force behind this Event Prince Tonye Princewill, the Rivers State AC and FOOPP Leader will be in attendance at the Premiere aimed at creating awareness of the plight of orphans in Nigeria.
Leading the pack of Nollywood stars at this epoch making event are top billed stars of the movie like screen queen Stephanie Okereke -who plays the lead character for whom the film is named-, Ramsey Noah Nigeria's leading man and lead male role in the movie, foremost Nollywood Director and Director for the movie Izu Ojukwu who has to his credit various award winning films including highly acclaimed "Sitanda", "Across the Niger" and "White Waters".
Also in attendance will be Van Vicker from Ghana, Lady Memry Savanhu from Zimbabwe, Uti Nwachukwu of the Big Brother Africa fame and leading Nigerian actor Francis Duru.
The movie, according to the Rivers State born Producer, Adonijah Owiriwa is inspired by the plight of orphans in Africa hence the Orphan Child Awareness Campaign spearheaded by the Prince of Niger Delta Politics, Prince Tonye Princewill.
By his involvement in this project Prince Tonye Princewill intends to use his veritable network of contacts to throw light on the unfortunate plight of orphans with the hope of assuaging their suffering.
When Ramsey Noah was contacted on this event, he stated, "I was there in PH and will be there in Lagos as well. We are very grateful to Prince Tonye Princewill whom I know is also sponsoring the Lagos premiere of a film (Nnenda) geared towards creating awareness for the less-privileged in society. It was great working with everyone on the set and this will be yet another chance to catch up yet again. Adonijah created history here.
He deserves our support."
On the other hand, Prince Tonye Princewill sees the event and his involvement as exhibition of his type of politics build around the less-privileged and the best strategy on how to improve the lots of the people. As we as individuals progress we should not leave behind the most vulnerable in our society. I expect both the Governor and some of my good friends to come around to support this effort so that we can all collectively attend to our less privileged."
Chief Eze Chukwuemeka Eze,
Publicity Secretary, Rivers State AC.
Development / Accra / Ghana / Africa / Modernghana.com