December 15, 2014

| Sudan
South Sudan crisis - one year: Enormous needs must not be forgotten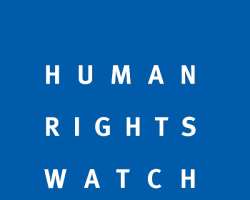 GENEVA, Switzerland, December 15, 2014/African Press Organization (APO)/ -- It has been one year since the world's newest nation plunged into crisis. Millions of people have been affected and remain in serious need of basic help and services in order to survive and cope with emergencies. With clashes continuing in several places, the International Red Cross and Red Crescent Movement is working hard to respond to the needs of people in the country's 10 states.
"Now more than ever, we require support to help people cope and rebuild their disrupted lives," said John Lobor, secretary-general of the South Sudan Red Cross. "Every day, hundreds of volunteers, who are themselves from communities affected by the recent conflict, are making sure that people experiencing hardship receive the most basic necessities, such as food, shelter and water, and are able to contact family members from whom they have been separated by fighting."
With concern about South Sudan flagging all over the world, the country risks becoming yet another forgotten State.
"The spotlight may have turned away from South Sudan in recent months, but needs remain enormous and the situation is still serious a year after the crisis began," said Franz Rauchenstein, head of the delegation of the International Committee of the Red Cross (ICRC) in South Sudan. "People caught up in this conflict cannot be forgotten. We must keep our pledge and work to rebuild their disrupted lives."
Since December 2013 the ICRC, working together with the South Sudan Red Cross, has provided almost a million one-month food rations for nearly 150,000 people, mostly in the areas affected by conflict.
"While food security remains a matter of concern in some parts of the country, our work has produced positive results," said Mr Rauchenstein. "In areas such as Jonglei and Unity states, people now have better nutrition. And with the tools and seed they have been given, they are starting to grow their own food."
With support from the international community and donors, the International Red Cross and Red Crescent Movement is responding to needs in South Sudan by delivering food and clean drinking water, fighting cholera, and helping communities to bounce back from adversity by providing them with seed and tools. Over the last year, the ICRC's mobile surgical teams have performed more than 3,700 operations. Together with the South Sudan Red Cross, the ICRC has also helped nearly 13,000 family members separated by conflict restore contact with one another. These efforts have been bolstered by technical support provided by the International Federation of Red Cross and Red Crescent Societies (IFRC) for the South Sudan Red Cross.
"We have seen that with adequate resources, good planning and an understanding of community needs, we can bring relief to the people who need it," said Glenn Rose, IFRC's country representative in South Sudan. "People are very resilient in South Sudan and our support will focus on longer-term demands and preparedness."
The International Red Cross and Red Crescent Movement is calling on all parties to the conflict to respect and protect people who are not taking part in hostilities, including those who have been but are no longer doing so. Aid workers and medical personnel must be spared and allowed to carry out their work safely.
The South Sudan Red Cross is receiving technical and financial support from Red Cross organizations in Austria, Canada, Denmark, Finland, Hong Kong, Japan, Kenya, Monaco, the Netherlands, Norway, Sweden, Switzerland, Taiwan and the United Kingdom. The ICRC is leading the Red Cross and Red Crescent response in South Sudan.