Complicities In Nigeria's .Ng Domain Name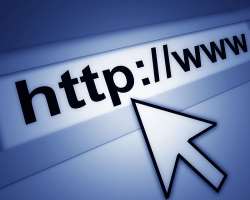 The Federal Government had given states and local governments as well as Millennium Development Agencies (MDAs) in Nigeria, August 2014, as deadline to switch to Nigeria's ..ng domain name.
The President, executive board, Nigeria internet Registration Association (NiRA), Mrs. Mary Uduma explained that the directive was in a bid to protect state machineries from intentional and unintentional abuse; so, NiRA came up with the deadline for state governments, ministries and parastatals as well as local governments in the country.
Uduma believed that the Nigeria's .ng domain name provides good visibility and progress for business in Nigeria and across the world. She, therefore, asked business people and individuals to bring their businesses and theirselves online by blogging on ..ng.
Talking at a conference, she said that many people are making money on .com.ng. In her account, some are making as much as N100, 000 every day on .com.ng. She, nonetheless, urged people to bring their businesses online, because the more they blog on .ng, the more their progress.
She urged Nigerians to know that .ng is their identity on the cyberspace. In her estimation, from less than 50 sites at launch in 2013, records have shown that NiRA now has over 250 sites deployed on the services .gov.ng site, with over 100,000 .gov.ng e-mail addresses for government officials opened.
Mrs. Omobola Johnson, Nigeria's Minister of Communication Technology, at a conference in Abuja, the seat of power, said: Internet can contribute up to 300 billion dollars to Africa's GDP by 2025; and this is from an estimated 18 billion dollars in 2013.
All the same, the man formerly at the helm-of-affairs of the Information Technology Association of Nigeria, ITAN, Dr. Jimson Olufuye, was not happy with what he described as the low acceptance of the Nigeria's internet domain name, .ng.
The Former President of the ITAN said in a testimony that the low turnout is necessitated by non-challant of the authorities on policy formation. Olufuye added that with the population of Nigeria within the range of 170m that she was yet to swagger of having about 40, 000 people on the domain's registration database.
Contrarily, that was against the Federal Government's awareness of the internet that in collaboration with UNESCO, it launched the first internet link in Nigeria at the Obafemi Awolowo University in 1995, using Very Small Aperture Terminal (VSAT).
Although, in May 2014, Uduma had said that the NiRA started in 2009 and had only 2,000 domain names then. This was after she mounted the saddle in September 2010, having served as vice-president of the body in 2009. In her enlightenment, the body had not only raised funds, but, also, the domain names, of which the users were barely at 2, 000, and has grown to about 60, 000. This, she added, was achieved through understanding and interests in the scheme, especially by the government.
But to Olufuye in a broadsheet account in October 2014: ..ng domain name is not yet having the desired impact on the economy. This was not limited to this single impact, there were other factors impacting on the low awareness, like policy framework, strategy, marketing and popularization of the domain name, Olufuye said.
Olufuye added that: What NiRA must do is to give the assurance that it will remain available, because that is what is required 24/7. That is why you do not see banks going for .ng for their critical cloud infrastructure. It needs specific interventions to ensure a good uptake of domain name.
Uduma, however, had earlier explained the reason it was as if Nigerians do not go for the .ng domain name adoption. According to her, Nigerians prefer foreign domain names and churlish made in Nigeria goods, even though that the body has made the registration very easy that within 24 hours, one can get his or her registration done.
In her account, "On our part, we have gone to the extent of easing the registration periods; such that within 24 hours you can get done with your registration. It is just like .com, but people are still looking as: What is that?
"However, we are making breakthroughs, especially with the Federal and State Governments (through the Ministries, Departments and Agencies (MDAs) on our side by saying they must be on .gov.ng, every other business person would like to follow-suit.
"We have at various occasions highlighted the important of .ng; a Nigeria's Code Top Level domain name, an Internet top-level domain generally used or reserved for Nigeria only.
General, the awareness level is still low; that is why we are eager to educate, inform and mobilize the people.
"It was as a result of our advocacy that even the government thought of embracing .gov.ng. We are committed to work with the registrars; they are our partners and channels to achieve this."
Economic Development
Ifeanyi Nwoko, a public affairs analyst on July 19 2014, expressed shock that many African countries, Nigeria included, are yet to tap into the potentialities that internet proliferates. This was not even as he explicated that the United States generates 600 million dollars per annum from its domain name industry.
In the words of Nwoko, "According to Google's annual income statement, it generated 23.6 billion dollars in 2009, which translated to 1.9 billion dollars a month. Similarly, the .com, .uk, .us, and many other domain names in the western world have made huge profits from their domain names; while some domain names have been sold as high as 13 million dollars."
Investigation has revealed that about 3.76 bil­lion naira was lost by Nigeria, due to poor domain name. A source accounted that this was due to the procurement of for­eign domain names such as .com, .co​.uk, .org and .net by Nigerian investors in the last five years. The source said, "The fig­ure is expected to be more than dou­ble in another five years if the trend is not checked given the increas­ing level of Inter­net aware­ness and usage in the country."
600,000 reg­is­tered for­eign domain names in the country
Reportedly, Mr. Ope Odunsa, Chief Oper­at­ing Offi­cer of Nige­ria Inter­net Reg­is­tra­tion Asso­ci­a­tion (NiRA) con­firmed that over 752 mil­lion naira is paid annu­ally by Nige­ri­ans to overhaul the esti­mated 600,000 reg­is­tered for­eign domain names in the country, and that it costs about 5,000 naira to pur­chase a domain name.
Evidence has shown that most gov­ern­ment offi­cials and businessmen and women have their elec­tronic mail chosen at for­eign domains like Yahoo!, Google, and etcetera. According to a resource, "The Min­is­ter of Com­mu­ni­ca­tions Tech­nol­ogy, Mrs. Omobola John­son, had recently con­firmed that out of the 54,000 indige­nous email accounts cre­ated for gov­ern­ment offi­cials in the fed­eral min­istries, depart­ments and agen­cies, only four per cent were in use."
In another setting, it was observed that only 26,000 domain names were reg­is­tered with NiRA at the end of 2013, as against the claim by Uduma that the country now could boast of about 60, 000 users and, that free Nigerian domain names would be offered to interested citizens in the second quarter of 2014.
Retrospection
Nwoko had affirmed that 38 internet service providers were licensed by the Nigerian Communications Commission (NCC) to sell internet services in Nigeria; and Linkserve Limited instantly began commercial operations in the country.
Upon that, "In 2010, Nelson Mattos, Vice President (Technology) of Google said at a briefing in Lagos, that Nigeria had an IT infrastructure problem in terms of availability and accessibility.
"He said that the entire African continent could never become market potential for internet-broadband access due to poor internet infrastructure and penetration," reported Nwoko.
The account further said: Uduma said the nation still loses billions to the internet economy, stressing that over $600million was made by the U.S. through the domain name industry, internet businesses have been growing so much and other countries have been taking advantage of it.
According to her: "Our internet economy and e-commerce have not started; our Domain Name System (DNS) industry is still at the lowest ebb; Internet access is a challenge, so for that reason we are losing a lot of money which we would have retained…
"Let me give you a statistics; if there are 1,000 registered domain names in Nigeria, only 10 will be on .ng, 990 will be on .com and if they all pay N1,000 that is one million naira.
"So while 990,000 naira will go abroad, only 10,000 naira will be in Nigeria, so we are losing money because people are not taking the .ng as their domain name.
"What we are doing is that we are sensitising Nigerians that just as naira is our currency, .ng is our currency on the cyberspace; we should take .ng as our string on the cyberspace instead of using .com or .uk.
"We are working with National Information Technology Development Agency (NITDA) to make sure there is intervention for people to be online as soon as they take the .ng domain name."
17,000,000 Small and Medium Enterprises in Nigeria
Nwoko whispered that Uduma said there were 17,000,000 Small and Medium Enterprises in Nigeria that could take advantage of the mutual benefit of the .ng domain to do their businesses online with ease and speed.
According to him, Uduma had encouraged businessmen and women to register on the .ng domain name, because the domain is even safer than other domains, adding "with .ng, fraud is made more difficult as it is traceable."
In Uduma's voice, "Even to scam with .ng is very difficult, because we would be able to know the person that registered the domain name. Others do proxy, but we don't do proxy in Nigeria. We know who is registering what; the registry is here with us. We are hoping that by 2020 we would have hit one million users of the .ng domain name."
Price of the .ng domain name
In May 2013, the NiRA made a sudden change of mind in the sales of its country code top-level domain name (ccTLD) popularly known as the .ng domain name.
The .ng domain name, which is a second level domain name, it was noted that the NiRA was selling it for N500, 000 per year, but has decided to lessen the price to N15, 000 per year. Revelations showed that the sudden change in mind was due to low patronage of the .ng domain name from Nigerians.
According to the Chief Operating Officer of NiRA, Mr. Ope Odusan who disclosed the information, said, "Based on this, and coupled with the low response from buyers, NiRA decided to review the price downwards from N500, 000 per year to N15, 000 per year."
He further added that, "From our statistics, only 32 .ng domain names were sold in three years, and 30 out of the 32, were bought by foreigners doing business outside Nigeria, while only two were bought by Nigerian residents: THISDAY Newspapers and MTN Nigeria."
Foreigners petronise the .ng than Nigerians
According to a rag account, Odusan said that foreigners bought over the .ng domain names more than Nigerians. The source said, "This was because majority of Nigerians could not afford it, and due to that, the scenario was not good enough for the country's ccTLD…. within five days after the price was slashed, NiRA registered over 300 .ng domain names."
He added, "This is a major shift and the number of purchase is on the increase. We call it a second level domain name but it is actually a country code Top Level Domain name… NiRA had so far sold over 30, 000 domain names from the 9, 000 sold as at 2010."
However, observers said that even the N15,00 was too expensive, because the .ng domain name should not be more than N5, 000 per annum. "The .org, .com and .net LD go for between N1, 000 to less than N5, 000," said an observer. "In fact, Mali is giving its tld out free. It is appalling that actually Nigeria initially fixed the amount for N500, 000…"
Feats by NiRA
Uduma had said in an account that NiRA recorded some milestones even in 2013, against speculations, and that registration grew by over 50 per cent in 2013 from what it was in 2012. According to her, NiRA is targeting more growth in registration, renewal and even new businesses.
She added, "In 2012, we registered only 10, 000 domain names but in 2013, we had over 16, 000. Let me break down the new registration and renewal figures for you. For new registration, last year, 913 were registered in January, 801 in February, 980 in March, 3, 609 in April, 1,788 in May and 1,406 in June. In July, August, September and October, 1,242; 1,188; 1,263 and 1,299 .ng domain names were registered while 1239 and 1253 were registered in November and December respectively.
"If you add all these, you will get about 16, 981 domain names registered. However, 472 were renewed in January; 587 in February; 555 in March; 573 in April; 442 in May and 706 in June. Also, 646 were renewed in July; 750 in August; 537 in September; 777 in October; 614 in November and 912 in December, last year and the total of this will give you 7, 571. So, Nigeria's internet domain adoption and usage is gaining traction and we are committed to working with our registrars; they are our partners and channels, to achieve more progress in this regard."
Nigerians encouraged to use, .ng domain name
Odusan had encouraged Nigerians to take opportunity of the slash in the .ng domain name to register their business names with the suffix, .ng, so that the world to see and believe in the Nigerian dream.
In his account, "We are creating awareness to let people know that .ng is faster and cheaper, and that it is affordable. People experience delay in connectivity when servers that accommodate contents are hosted outside Nigeria, while contents are generated in Nigeria.
"It takes extra time for information generated in Nigeria to go outside the shores of the country to places like US and UK, to hit the servers that are hosted there, before returning to Nigeria to deliver the message.
"But if the server is hosted in Nigeria, and contents are hosted in Nigeria, information does not need to travel long distances before they are eventually delivered in Nigeria, and this reduces time of transaction to a great extent.
"We are taking the campaign to small and medium enterprises (SMEs), big corporations, churches, mosques, and market places to make people have better ideas of .ng domain name."
Uduma reiterated that the value of using .ng to individuals, businesses and governments is huge. According to her: "In the first place, the local content policy of Federal Government starts with .ng; so, if you are a Nigerian and you want to promote the local content, you should be on .ng registry, because that is the first thing.
"Secondly, the policy of the federal government is also promoting local content for businesses to be online and preferably on .ng. The more people find a business online these days, the better it is for the business owner and that is even where the world is going: e-commerce."
Odimegwu Onwumere, a Poet/Writer, writes from Rivers State.
Tel: +2348032552855
Email: [email protected]
www.odimegwuonwumere.wordpress.com
Disclaimer:

"The views/contents expressed in this article are the sole responsibility of the author(s) and do not necessarily reflect those of The Nigerian Voice. The Nigerian Voice will not be responsible or liable for any inaccurate or incorrect statements contained in this article."
Articles by Odimegwu Onwumere